Apple to stream iPhone media event to Covent Garden Store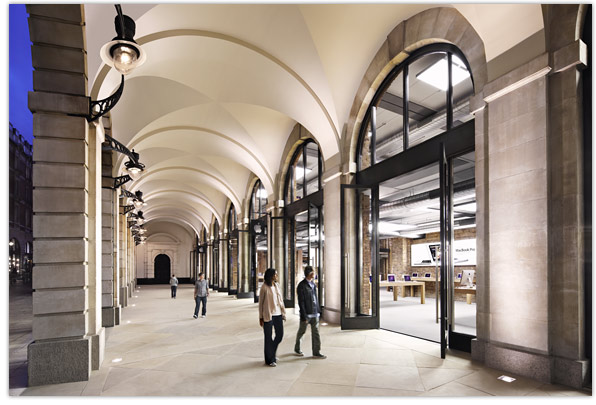 Members of the UK tech press won't have to travel to California to watch next Tuesday's iPhone media event live. They can watch Tim Cook and co unveil the next iPhone from the comfort of the Covent Garden Retail Store, where Apple will be providing a live stream of the event.
According to Mac Rumors, staff at the Covent Garden Store received the following memo announcing the coverage:
"Hello Team,



As we begin to start a very exciting quarter in Apple Retail, I am pleased to let you know that our Covent Garden Store will be hosting a keynote streaming event next Tuesday 4th October. This event will be a press only event and currently we have no further details on what will be presented. The store will be closing at 3.30pm to accommodate this.



This is a really exciting event for our store and we are passionate about delivering an outstanding Covent Garden experience."
One of the biggest Apple Stores, Covent Garden certainly has the space to hold the event: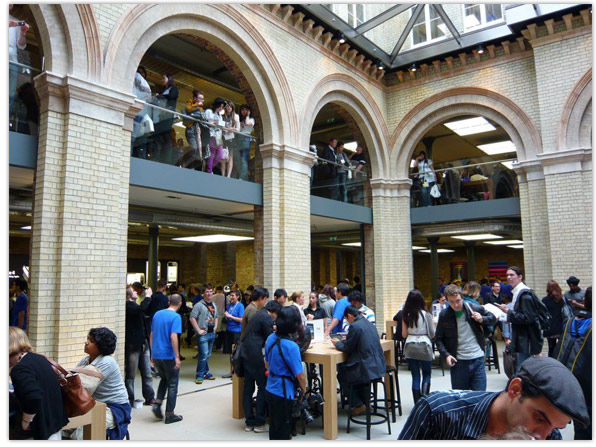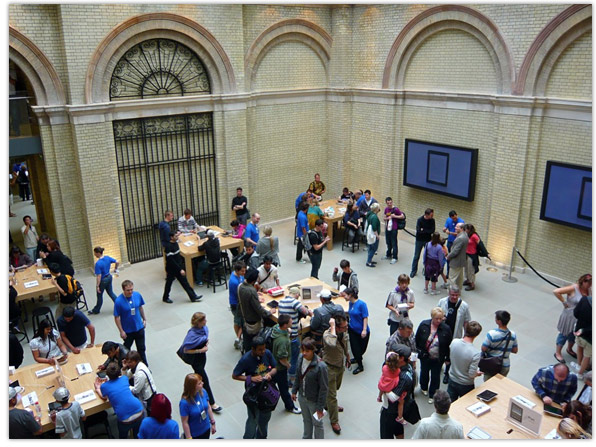 Although London has hosted Apple events in the past, this is the first to take place in one of the company's retail stores. As it states in the memo, the event is for the press only, but if you are in London next Tuesday there is a fantastic alternative courtesy of the London Mac User Group.
Interior Covent Garden Store photos courtesy of Damian Ward.