Apple invites media to January 19th 'education announcement'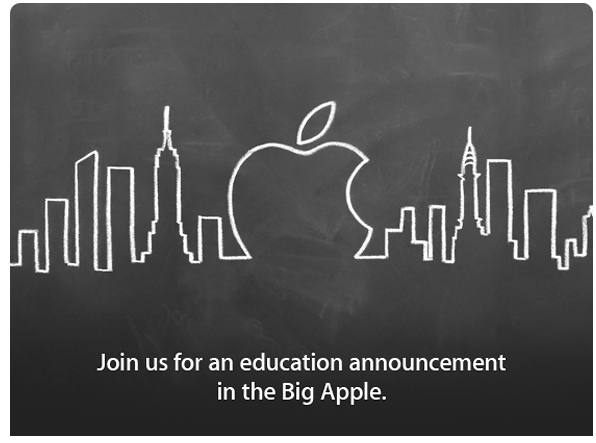 Apple have today sent out media invitations for an 'education announcement' which will take place at the Guggenheim Museum, in New York City on the 19th of January.
The invite, which features an Apple logo and New York skyline drawn in chalk on a blackboard, simply reads: "Join us for an education announcement in the Big Apple."
News of the announcement follows reports from last week, which claimed the company would be holding an iBooks focused event in the city, towards the end of the month.
Eddy Cue, Apple's Senior Vice President of Internet Software and Services is tipped to head up the event, just as he did for the launch of News Corp's 'The Daily' iPad app, back in February 2011 – which also took place at the Guggenheim.
[Via 9to5Mac]