Apple hints at hardware-specific "special feature" for OS X Mountain Lion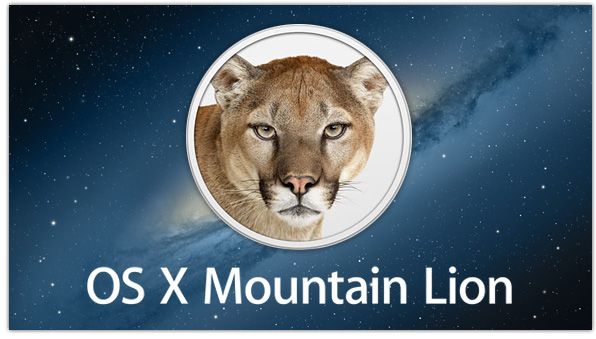 Participants in Apple's "AppleSeed" program have received an invitation to test a new Mac application called Feedback Assistant, which allows them to register each of their Apple machines for software testing. Apple says the information is for "exclusive seeds" of OS X Mountain Lion and hints at hardware-specific "special features."
If you're unfamiliar with the AppleSeed program, it's a group of testers that have the privilege of trying out upcoming Apple software in advance – often before it's even seeded to registered Apple developers. One of those testers has leaked details of the new Feedback Assistant application to 9to5Mac. In the app's description, Apple writes:
We are preparing for possible hardware specific software updates on OS X Mountain Lion. These contain hardware-specific bug fixes or even special features! In order to make sure you can participate in these exclusive seeds, we need your most up-to-date machine configuration information. The easiest and most efficient way to do this is with Feedback Assistant.
What those hardware-specific "special features" might be exactly is a mystery at this point, but some believe that this could be teasing Apple's upcoming MacBook Pros equipped with high-resolution Retina displays. The notebooks are expected to make their debut at WWDC in June, which means they'll likely be running the OS X Lion operating system, with Mountain Lion expected to launch later this summer.
If that's the case, AppleSeed members could be treated to exclusive beta builds of OS X Mountain Lion that support those Retina displays. 9to5Mac reports:
Since Retina Display technology is a combination of both hardware and software, it is possible that Apple is referring to pre-release Mountain Lion versions that support the next-generation MacBook Pro Retina Display.
Whatever it may be, there's a good chance we'll find out about it over the course of the coming months. If one AppleSeed member has already leaked this information, it's likely they'll have no reservations about leaking what's to come.