Apple expected to release Apple TV SDK at WWDC, allowing developers to create third-party apps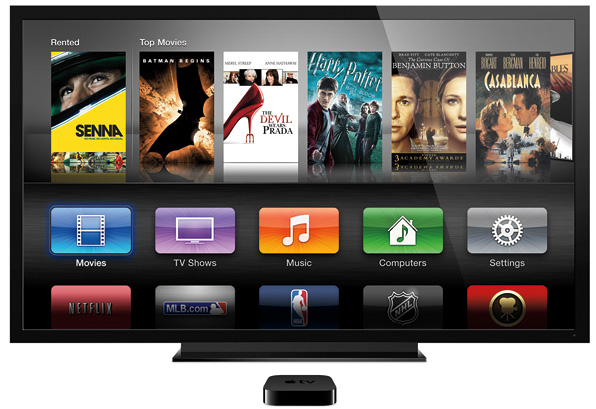 As much as I love my Apple TV, I've always felt there is one thing missing, and that's third-party applications. As things stand, users in the U.K. don't have access to a great deal of services. But an Apple TV SDK would open it up to apps like BBC iPlayer, Spotify, Lovefilm, and lots, lots more. According to one source, that SDK is coming at WWDC next week.
A source for Boy Genius Report claims that the Apple TV will be one of the devices that gets a lot of attention from Apple during its keynote address next Monday. In addition to a brand new user interface, which is said to be a vast improvement over the existing one, the set-top box will also get a new SDK that will allow developers to build their own applications. The short report reads:
We have heard from a source that Apple will be introducing a TV SDK at WWDC next week. This would enable third-party developers to create software for Apple's TV products.
Of course, for some users the release will be as big as the iPhone SDK was back in 2008. The Apple TV is now five years old, and it has been screaming out for applications since its release. And the possibilities are endless. Not only could we see music and video streaming services like those I mentioned above, but also games that we can control with our iOS devices.
In addition to a new Apple TV UI and SDK, WWDC is also expected to bring sneak peeks at OS X Mountain Lion and iOS 6, hardware upgrades to several Macs – including the MacBook Pro, MacBook Air, iMac, and Mac Pro – and possibly a whole lot more.