Apple creates an iTunes Match webpage to explain its new service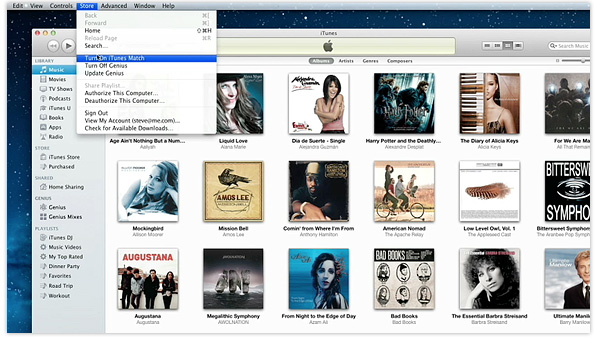 We didn't expect much from Apple over the Christmas period; the Cupertino company famously goes quiet for the holidays. But we did notice a new iTunes Match webpage that not only promotes the new music matching service, but also answers many of the questions you may be asking before signing up.
At the top of the page is a new video that offers to introduce you to the iTunes Match service and demonstrate how it works. The one-minute clip lists some of the benefits of subscribing to the service – such as music syncing across all of your devices – and takes you through the setup on your Mac and iOS devices. The clip concludes by declaring that with iCloud and iTunes Match, "your music is always where you want it, when you want it."
Accompanying the video is a ten-point FAQ that covers some of the most common questions users have about iTunes Match; such as which audio formats the service supports, whether the service streams or downloads the music you listen to, and how many devices the service will support at any one time.
Since the service was announced by Apple earlier this year, it has raised a number of questions that, until now, weren't clearly answered by the company. With the introduction of this new webpage and the accompanying demonstration video, Apple should clear up some of the confusion surrounding the new service and attract more subscribers.
Having rolled out in the United States in November, iTunes Match reached an additional 17 countries earlier this month, including the U.K. What's interesting, however, is that Apple's new webpage only appears on its U.S. site – not its international pages. We're expecting that to change when the company returns from Christmas break, however.
Does the new page answer the questions you've been asking about iTunes Match?
[Via Cult of Mac]