iTunes Match officially launches in the UK and other countries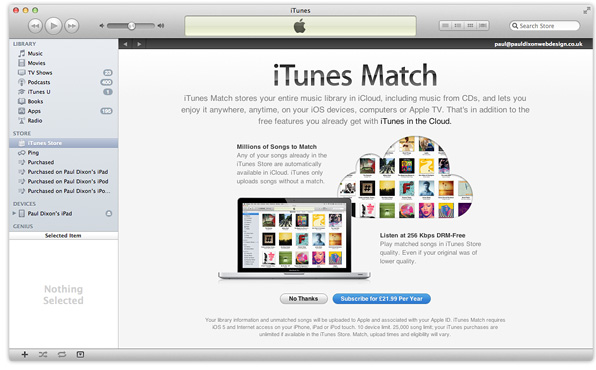 Following on from today's premature international rollout of iTunes Match, Apple appears to have officially launched the service in Australia, Canada, France, Germany, Mexico, New Zealand, Spain, and here in the UK. Apple have updated the iCloud section of their website in each of the countries to include information about Match, and links have been added to iTunes.
Providing you are in one of the eligible countries, you should see an iTunes Match cloud icon in the sidebar of iTunes underneath 'Store' along with links in both the Store menu, and the iTunes Store page within the 'Quick Links' menu – click on one of the links to access the sign up page.
After subscribing to the service, Apple will gather information about your library, match your music with songs in the iTunes Store, and upload artwork and remaining songs. Just be aware that depending on both the number of songs in your library, and your bandwidth, the process could take a few hours to complete.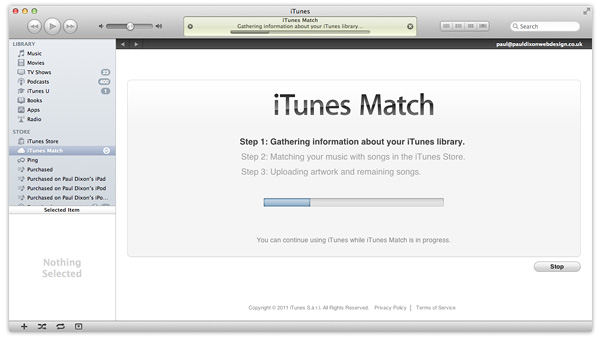 If you decide to try iTunes Match, let us know if you run into any issues.