Apple announces Q3 2012 results, confirms OS X Mountain Lion launches tomorrow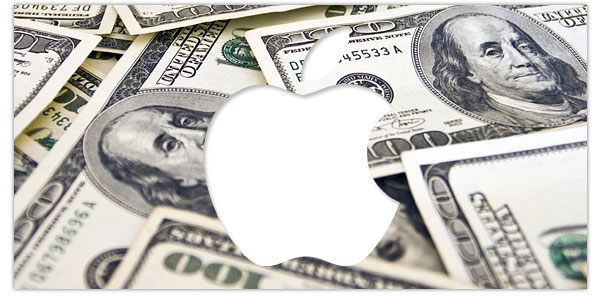 Apple has just announced its earnings for the third fiscal quarter of 2012. The Cupertino company reported revenue of $35.0 billion and a net profit of $8.8 billion, or $9.32 per diluted share. By comparison, for the same quarter last year it reported revenue of $28.6 billion and net profit of $7.3 billion, or $7.79 per diluted share.
The iPhone was Apple's most popular product during Q3, with 26.0 million units sold – representing 28% unit growth compared to the same quarter in 2011. The iPad took second place with record sales of 17.0 million units, representing a 84% unit increase.
The company sold 4.0 million Macs during the quarter, representing a 2% unit increase over the same quarter last year. Unsurprisingly, iPod sales continue to decline, with 6.8 million units sold – a 10% decrease. Despite that, the iPod still accounts for over 70% of the total MP3 player market.
The iTunes Store generated over 1.8 billion in revenue.
As expected, Apple has also announced that the next version of its desktop operating system, OS X 10.8 Mountain Lion, will be available to download from the Mac App Store tomorrow.
We're thrilled with record sales of 17 million iPads in the June quarter," said Tim Cook, Apple's CEO. "We've also just updated the entire MacBook line, will release Mountain Lion tomorrow and will be launching iOS 6 this Fall. We are also really looking forward to the amazing new products we've got in the pipeline.
Apple expects revenue of around $34 billion and diluted earnings per share of $7.65 during the fourth fiscal quarter.