Apple announces management changes, Scott Forstall & John Browett leaving the company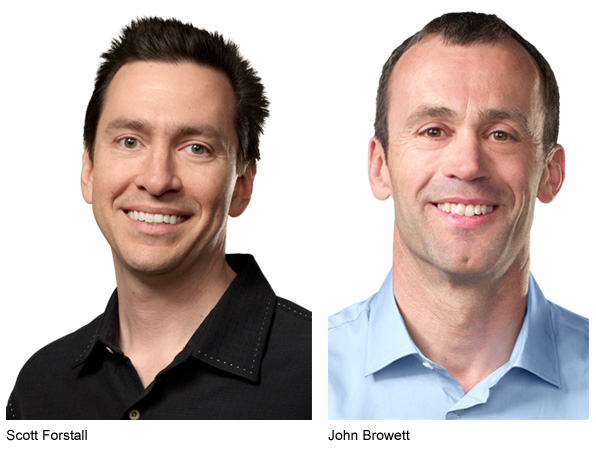 Apple today announced major changes to its executive management that it says will encourage more collaboration between its hardware, software and services teams. The changes will see Jony Ive, Bob Mansfield, Eddy Cue and Craig Federighi taking on more responsibilities, while both Scott Forstall and John Browett are leaving the company.
Here's an overview of the changes:
Jony Ive, senior vice president of Industrial Design, will also provide leadership and direction for Human Interface (HI) across the company – which presumably includes both iOS and OS X.
Eddy Cue, senior vice president of Internet Software and Services, is set to take on the additional responsibility of Siri and Maps.
Craig Federighi, senior vice president of Mac Software Engineering, will be taking charge of the company's mobile and desktop operating systems – iOS and OS X.
Bob Mansfield, senior vice president, will be heading a new Technologies group which will include the company's wireless and semiconductor teams.
Back in June, Apple announced that Mansfield was due to retire from his then position of senior vice president of Hardware Engineering. However, in August, Apple revealed that he would be staying with the company to work on future products.
Scott Forstall, senior vice president of iOS software, will be leaving Apple in 2013. Until that point he will serve as an advisor to CEO Tim Cook.
Of all the management changes announced today, Forstall's departure is the most surprising. Prior to joining the company in 1997, he worked under former CEO Steve Jobs at NeXT. During his time at Apple he played a major role in the development of Mac OS X and its Aqua UI. More recently he led the iPhone software team.
There is some speculation that Forstall's departure could be related to the much publicised problems with Apple Maps, or his preference for skeuomorphic design elements such as leather and paper textures in apps. Other executives, including Jony Ive, are rumoured to be against skeuomorphic design.
Finally, John Browett, senior vice president of retail, would appear to be leaving the company with immediate effect – a replacement is currently being sought.
Browett only joined Apple in April this year, but during his short employment he was accused of being behind controversial staff cutbacks which appeared to put profitability ahead of customer experience. Formerly in charge of Dixons Retail here in the UK, his initial appointment at Apple was met with some surprise.
Both Scott Forstall and John Browett's profiles have already been removed from Apple's leadership page.