13-inch Retina MacBook Pro resurfaces on Geekbench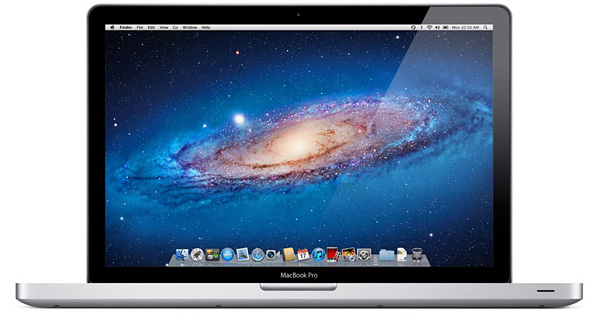 Following last month's discovery of results for a purported Retina display 13-inch MacBook Pro in the Geekbench database, benchmarks for a second similar model have surfaced. Once again they refer to a "MacBookPro10,2" rather than a "MacBookPro9,2" – the model number of the current non-Retina 13-inch MacBook Pro.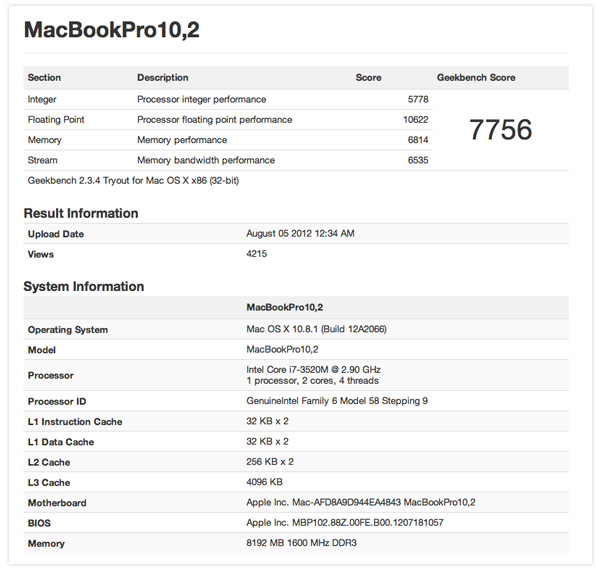 As in the previously discovered benchmarks, the machine has the same motherboard identifier that was referenced in early builds of Mountain Lion, and is running a 2.9GHz dual-core Intel Core i7. That particular processor is also available with the high-end version of the current 13-inch MacBook Pro.
Unlike the system featured in the earlier benchmarks, which only had 4GB of RAM, the latest has 8GB – the same amount included with the corresponding non-Retina model. In addition, it has a newer version of OS X Mountain Lion installed – 10.8.1.
Although it is possible to fake results such as these, the specifications match what would be expected from a new model. And as Geekbench developer John Poole points out, the 10,2 model number is consistent with Apple's current naming policy:

Despite the fact that Apple only updated its MacBook Pro lineup in June, at least one analyst expects a 13-inch Retina MacBook Pro to launch later this year.
[Via MacRumors]