WSJ: New iPhone will feature thinner in-cell screen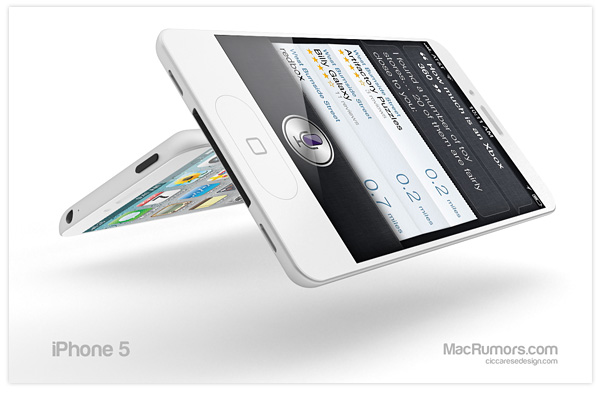 According to a report published earlier today by the Wall Street Journal, Apple's next-generation iPhone will feature "in-cell" technology, which will allow the screen of the device to be thinner than those used in its current models.
Whereas the displays found on the iPhone 4 and 4S, are made up of two separate panels – one for the LCD and another for the touch sensor – in-cell technology makes it possible to combine the panels, resulting in a screen that's not only thinner, but also offers improved viewing quality.
It's speculated that by reducing the thickness of the display, Apple could either give the device a slimmer form factor, or use the extra space for other components.
In addition, the Journal reports that the technology could help Apple simplify their supply chain and reduce manufacturing costs, as they would no longer need to purchase parts from separate suppliers.
Apparently, the new in-cell panels are already being produced by Sharp, LG, and Japan Display – a relatively new company set up by Sony, Hitachi, and Toshiba.
Other rumoured features for the next-generation smartphone include a taller 4-inch screen, a smaller 19-pin dock connector, and a near-field communication chip which would turn the device into a virtual wallet.
Apple are expected to unveil the sixth-generation iPhone in the Autumn.
[Image courtesy of: Ciccarese Design]