WSJ: Apple has already discussed TV plans with media executives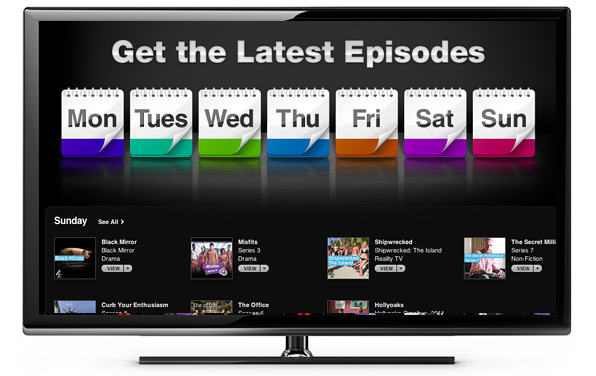 While we often speculate about new Apple products months before they're officially announced by the Cupertino company, it's not often they seem as guaranteed as the upcoming Apple television. Since Walter Isaacson revealed in his Steve Jobs biography that Apple's former CEO had "finally cracked" the television set, it almost seems like a certainty.
And according to The Wall Street Journal, Apple has already met with media executives to discuss "their vision for the future of TV" over the last few weeks. How Apple's upcoming set will revolutionize home entertainment remains to be seen, however, there have been suggestions of Siri integration, and, much like the Apple TV, an extensive wireless streaming experience that delivers content like movies and TV shows to your living room via the internet.
Sources for WSJ report that in typical Apple fashion, the company's executives who attended the meeting – including Eddie Cue – remained very "vague" about its plans, but did disclose some details about the set's user interface:
"In at least one meeting, Apple described future television technology that would respond to users' voices and movements, one of the people said. Such technology, which Apple indicated may take longer than some of its other ideas, might allow users to use their voices to search for a show or change channels."
What's more, the report claims that the set will also have other Apple cloud features built-in, such as iCloud and AirPlay (as you might expect), and digital video recording technologies that will allow you to store your favourite programmes for watching at a later date. And if you don't want to control it using Siri, you should be able to do so with your iOS devices.
We're likely to hear more about the set before it launches, which is expected to be during 2012, according to recent reports. But Apple may not be the first to change the way we watch TV. Sony has previous announced that it, too, has a revolutionary new set, which could launch long before Apple's.
What would you like to see from an Apple TV set?
[Via TUAW]