Users report App Store problems on devices running iOS 3.1.3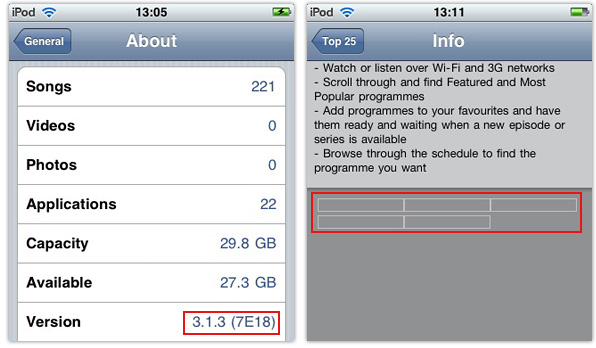 It would appear that a change made to the App Store, possibly on the 16th of December, is causing problems for iPhone and iPod touch owners running iOS 3.1.1 on their devices. The problems include not being able to download apps – clicking on their price does nothing, other buttons such as ratings are also broken, and some app screenshots aren't showing.
Over on the Apple Support Communities, an initial post by one affected iPhone 3GS owner has already grown to several pages, as users report their own experiences.
I've personally been able to replicate the issues on my old first-generation iPod touch, which can't be updated to a newer version of iOS – the boxes shown in the image above are where the screenshots for the BBC iPlayer app are supposed to be.
While Apple can't keep supporting older devices forever, these problems seem more like a glitch rather than an active move to end support – so I suspect we will eventually see a fix rolled out.
In the meantime, anyone wanting to add new apps to their iOS 3.1.3 device will have to do so via a Mac or PC.
Update: 21/11 it looks like Apple have fixed this now.
[Via Engadget]