Would an Apple TV set look like this?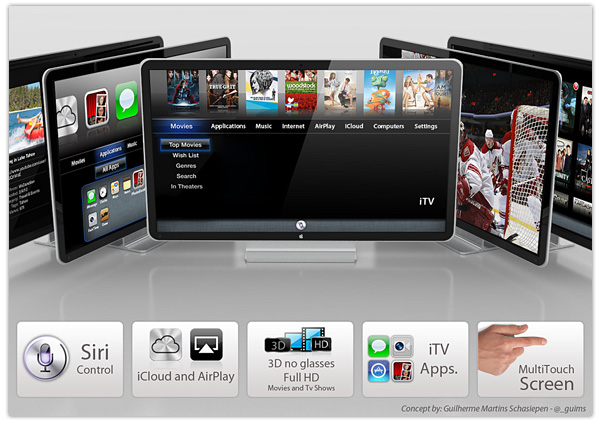 If Apple ever create a TV set, will it look like this? Maybe not. But this concept design, which is the work of Brazilian designer Guilherme Schasiepen, is, I'm sure you will agree, impressive.
On his flickr page, Guilherme explains the design:
"In this concept, the iTv, is a tv made of steel and glass and is extremely thin. It also brings an IOS completely renovated and incredible new features such as TV Apps, including a app store only for this device. and include the No-Glasses 3D technology, FaceTime HD, iCloud, AirPlay, Siri Control, and of course the multitouch screen."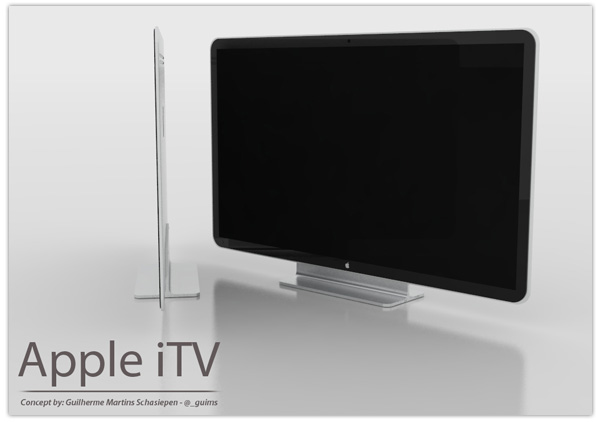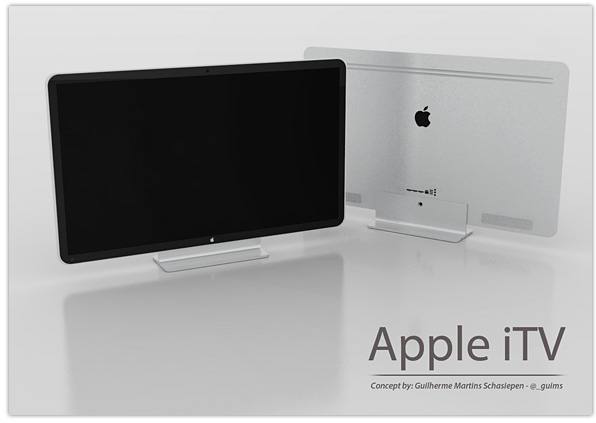 Guilherme has also created this interactive 360 demo.
While I'm not keen on the look of the stand in this design, I do like the thinness of the screen, and I can imagine Apple producing a set with rounded-off corners. The integration of iCloud, FaceTime HD & Siri all seem plausible, but what I can't see Apple doing, is making the screen multi-touch or 3D capable.
There's also the issue of the name. Here in the UK, one of our major commercial TV networks is called ITV, so it seems unlikely that Apple would be able to use iTV.
Rumours that Apple might one day create a television set have been circulating for a while, but they were recently given some credibility thanks to Walter Isaacson's Steve Jobs biography, in which, the former Apple CEO is quoted as saying:
"'I'd like to create an integrated television set that is completely easy to use,' he told me. 'It would be seamlessly synced with all of your devices and with iCloud.' No longer would users have to fiddle with complex remotes for DVD players and cable channels. 'It will have the simplest user interface you could imagine. I finally cracked it.'"
[Via 9to5Mac]