World's first iPad-only newspaper The Daily closing down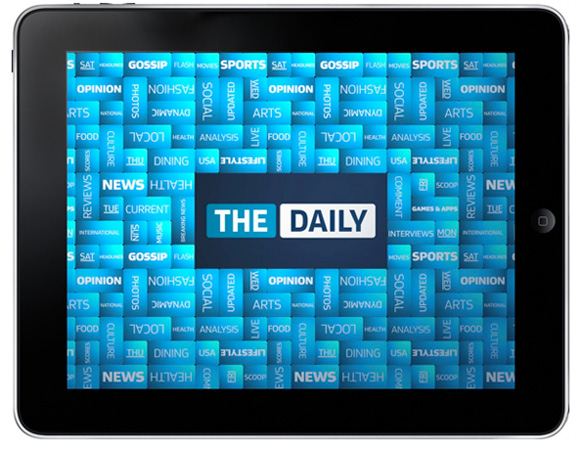 Along with a number of organisational changes taking place at the media giant, News Corp. has today announced that it is closing down its digital newspaper The Daily, on the 15th of December. Launched in February 2011 at a special New York media event involving Apple executive Eddy Cue, The Daily was hailed as the world's first iPad-only newspaper, unfortunately it failed to attract enough subscribers.
In a press release issued by News Corp., owner Rupert Murdoch described the digital publication as a "a bold experiment in digital publishing and an amazing vehicle for innovation".
"Unfortunately, our experience was that we could not find a large enough audience quickly enough to convince us the business model was sustainable in the long-term. Therefore we will take the very best of what we have learned at The Daily and apply it to all our properties. Under the editorial leadership of Editor-in-Chief Col Allan and the business and digital leadership of Jesse, I know The New York Post will continue to grow and become stronger on the web, on mobile, and not least, the paper itself. I want to thank all of the journalists, digital and business professionals for the hard work they put into The Daily."
According to The Guardian, The Daily had only attracted 100,000 subscribers, and was losing $30m a year. Priced at $0.99 a week or $39.99 a year, it is thought that the publication would have needed around 500,000 subscribers to break even.
Personally, I have never been tempted to try The Daily. If you read it, are you sad to hear of its closure?