White iPhone 4 finally here?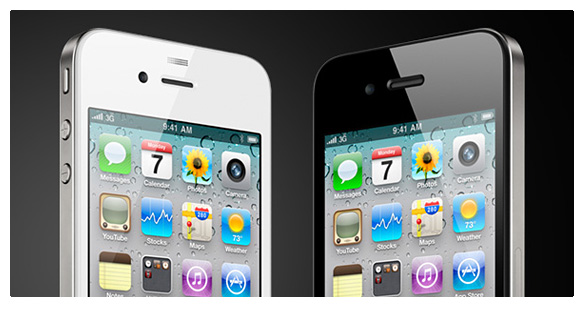 It's pretty amazing to think that although the iPhone 4 was launched on the 24th of June 2010, ten months on you still can't go out and buy a white one. While there have been countless false dawns in the past, it looks like the white iPhone 4 is finally here.
According to Engadget, Vodafone here in the UK is showing the elusive white iPhone in it's inventory system, and one customer has already received one! Other sites such as 9 to 5 Mac are reporting that April the 27th could be the official European launch day, but there doesn't seem to be any information regarding the release in the US and other countries yet.
So why has it taken so long? Prior to the iPhone 4 release day Apple released a short statement saying "White models of Apple's new iPhone® 4 have proven more challenging to manufacture than expected". It's thought that one of the problems was that the white casing allowed light to leak back inside the phone when taking pictures (especially when flash was used), which ruined the photographs.
The big question has to be – is there any incentive in going out and buying a white iPhone 4 given that the iPhone 5 (or whatever they call it) could be released in September?