iPad 2 shipping times drop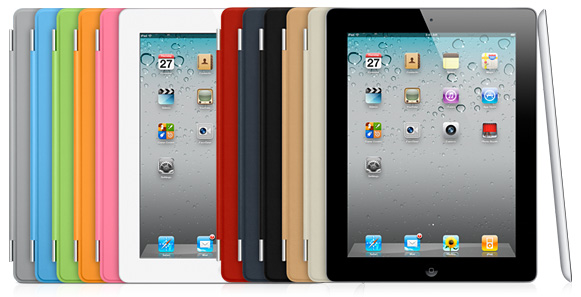 Although the iPad 2 was originally launched in the USA on the 11th March, and in the UK and other countries on the 25th March, up until a couple of days ago the online Apple store was still showing dispatch times of 2-3 weeks. The good news for anyone (like me) who didn't take the plunge on launch day is that Apple finally seems to be catching up with demand.
Both the UK and US online Apple stores are now quoting delivery times of 1-2 weeks for all iPad models regardless of size, colour and whether or not you want Wi-Fi only or Wi-Fi + 3G. Although it's unlikely to be a problem for most potential buyers there is still a limit of two per order.
If you are planning to buy an iPad 2, you will probably want a Smart Cover. Apart from the Leather (PRODUCT) RED version which has a shipping time of 1-2 weeks, all of the other Smart Covers have shipping times of just 24 hours.
For anyone looking to buy the first generation iPad from Apple, it would appear that only refurbished models are available now.
US users can check iPad 2 shipping times here, and UK users can check shipping times here.