Apple releases OS X Mountain Lion GM to developers, starts accepting Mountain Lion apps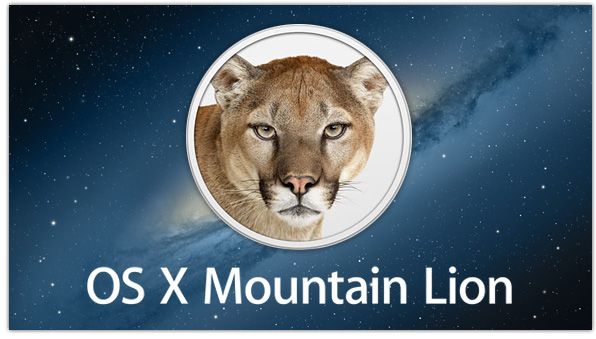 With OS X 10.8 Mountain Lion due for public release this month, Apple has made a GM (Gold Master) version of its next-generation operating system available for registered developers to download. Although the Cupertino company does sometimes release multiple Gold Master builds of its software, the label is typically reserved for final public-ready versions.
Mountain Lion introduces 200 new features, many of which will be familiar to iPhone and iPad users. The following video from Apple showcases some of the most noteworthy additions:
Apple has not specified an exact date for the public release of Mountain Lion, though there is some speculation that it will launch on Wednesday the 25th of July – the day after the company announces its Q3 2012 financial results.
In related news, Apple has sent out emails inviting developers to submit their Mountain Lion apps to the Mac App Store:
Make sure your apps take advantage of the great new features in OS X Mountain Lion when the world's most advanced operating system ships to millions of customers worldwide. Download OS X Mountain Lion GM seed and Xcode 4.4 GM seed, now available on the Mac Dev Center. Build your apps with these latest seeds, then test and submit for review.

You can also submit iOS apps that take advantage of the new cross-platform Game Center Groups, so they'll be available when OS X Mountain Lion ships.
OS X Mountain Lion will be available from the Mac App Store for £13.99 ($19.99).
[Via: 9to5Mac]