Introducing eSleeper – an eMac based cat bed for the 21st century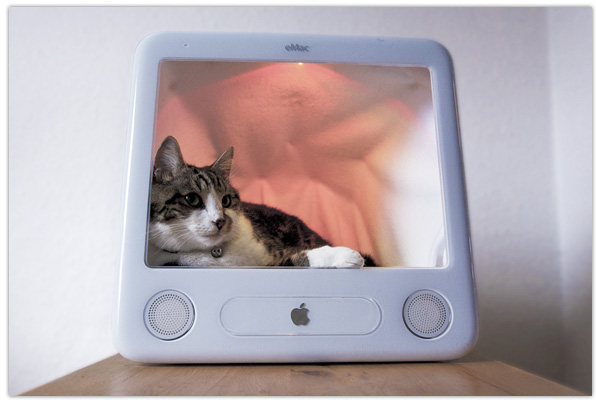 While I've seen obsolete Macs put to novel uses before, It's been a while since I've seen one as clever or quirky as this eMac based cat bed. Created by Samuel Cox, 'eSleeper' lights up and plays the Macintosh chime when his cat enters, and tweets how long the cat spent inside, after it leaves.
Watch eSleeper in action
Samuel explains how eSleeper works on his website:
"An Ethernet Arduino is used to control eSleeper. Data is sent to the Arduino from an infra-red beam attached to the inside of the eMac. When the beam breaks, the Arduino turns on the RGB LED, talks a sound shield to play the Macintosh startup chime and records how the cats been inside. When the beam is broken again, the Arduino turns off the LED and tweets a random phrase with the time spent inside."
I have an eMac taking up space and would love to give it a new lease of life like this one. Have you ever transformed an old Mac into something new?
[Via TUAW]