Time Warner CEO wants Apple to make a TV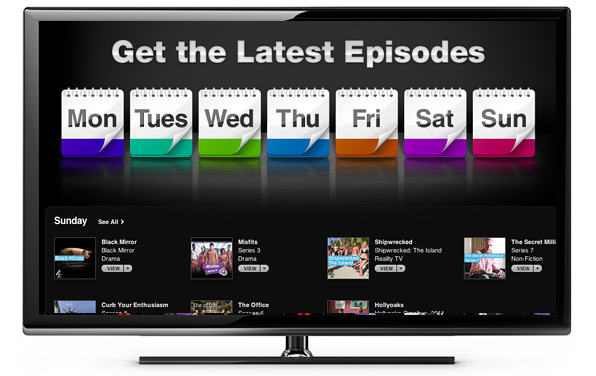 We're all eagerly anticipating an Apple television, and we have been for many months now. And fans of the Cupertino company aren't the only ones looking forward to the set; industry insiders are, too. In fact, Jeff Bewkes, CEO of Time Warner, says he'll be one of the first to snap up an Apple television when they go on sale.
During an interview at the Business Insider IGNITION conference this week, Bewkes was asked what he thought about Apple entering the TV market. "I hope they do," he replied. "I think Apple is a great device company."
Bewkes then highlighted Apple's ability to take existing devices and revolutionize them into something completely different — just like it did with the iPhone, and then again with the iPad. He feels Apple can do the same thing with television, a device the vast majority of us use each day, that hasn't changed a great deal over time.
Bewkes believes that if Apple does tackle television, it could solve some of the fundamental problems with it. "They [Apple] bring good interface and navigation skills," he said, which will help viewers to navigate through the hundreds of channels they have available to them more efficiently. This will allow them to find the shows they want to watch faster then ever before, Bewkes believes, without having to wade through all those they're not interested in.
Apple may not be the only company working to change the television, however. Bewkes believes that it'll discover plenty of competition, and that we'll see "as many interfaces as you can get."
Rumors surrounding an Apple television really took off when Walter Isaacson published his biography of Apple co-founder and former CEO Steve Jobs. Within it, Jobs revealed that he had been working to change the TV, and that he had finally "cracked it" before he passed away.
Since then, we've been expecting Apple to announce its own set, but reports suggest it has a number of hurdles to tackle first — reaching deals with the cable companies is one that could prove to be difficult.
Are you hoping for an Apple television?