Tim Cook named one of TIME's 100 Most Influential People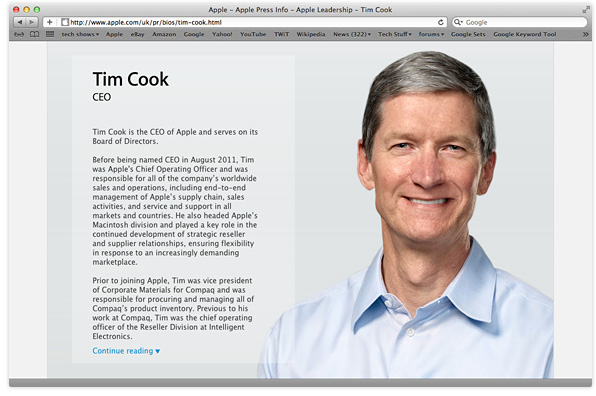 Apple CEO Tim Cook has today been named as one of TIME Magazine's 100 Most Influential People in the World for 2012. By appearing on the annual list, Cook follows in the footsteps of his predecessor Steve Jobs, who featured an impressive five times while CEO.
Each of the figures named on the list also have accompanying 'reports', written about them. Former US vice president and Apple board member Al Gore, provided Cook's:
"Fiercely protective of Jobs' legacy and deeply immersed in Apple's culture, Cook, 51, has already led the world's most valuable and innovative company to new heights while implementing major policy changes smoothly and brilliantly.

He has indelibly imprinted his leadership on all areas of Apple — from managing its complex inner workings to identifying and shepherding new "insanely great" technology and design breakthroughs into the product pipeline."
Other notable figures named on the list include official Steve Jobs biographer Walter Isaacson, Argentine footballer Lionel Messi, singer Adele, and US president Barack Obama.