The Guardian: Apple hasn't discussed bidding for Premier League rights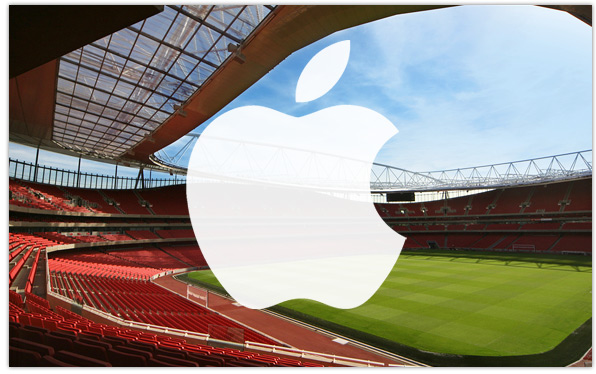 British sports fans hoping to break away from their pricey Sky Sports subscriptions and watch live Premier League games on their Apple TV will be disappointed to hear that the Cupertino company is not planning to bid for streaming rights, according to a report from The Guardian today.
The report follows an article from The Daily Mail yesterday, in which it claimed Apple was planning to go up against BSkyB, ESPN, and Al Jazeera, with a multi-million pound bid for Premier League games to be shown on its set-top box. The Mail neglected to mention its sources, and The Guardian reports today that the rumor is false:
"The Premier League is preparing to go to market with its lucrative television contract in the second quarter of this year, but the technology company Apple is believed to have ruled itself out of the running for the rights. […]

However, despite speculation it is understood that Apple has not discussed bidding for the rights and is unlikely to do so, despite rumoured plans to launch an Apple TV device.

Its model relies on taking a cut of the revenue from existing content producers by retailing its content through its AppStore or iTunes service."
We have to admit, we took the Mail's report with a fair amount of skepticism. Despite showing sports content from sources like the NFL and the NBA in the United States, it seemed unlikely that Apple would pay millions to show live English Premier League games.
The Guardian's report concludes by noting that Premier League matches are already available on Apple's iOS devices using the official Sky Go application (which requires a Sky Sports subscription).
But perhaps there is at least some truth in The Mail's earlier report. While Apple may not be bidding for live Premier League games, it may have plans to show sports content over here in the U.K. as it does in the U.S. Perhaps, instead, it is considering a deal with BSkyB to show match highlights and reports.
Of course, this is pure speculation (and dreaming) on my part, but you have to admit it seems like a much more likely scenario.
Are you disappointed that Apple may not be planning to show live Premier League games after all?
[Via MacRumors]