Ten must-have games for new iPhone & iPod touch owners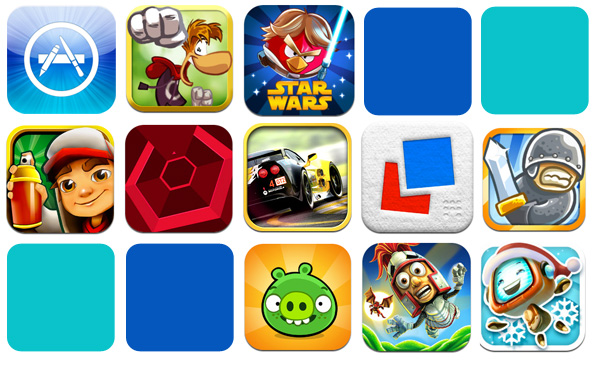 If you're the proud owner of a brand new iPhone or iPod touch, congratulations! Hopefully you've already downloaded a ton of apps for it, but if you need a little help finding some must-have games for your device then look no further – we've put together a list of ten of our favourites, and four of them are completely free!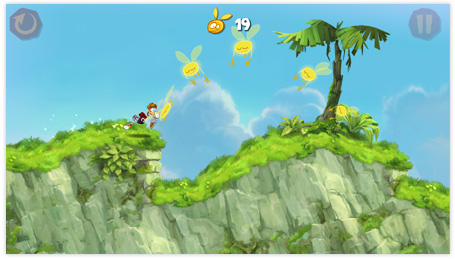 The beauty of Rayman Jungle Run, aside from its gorgeous graphics, is its simplified control system. Unlike other platformers, which try to recreate a multi-button game controller on a touch screen, you just need to tap and hold your finger on the screen at exactly the right moments.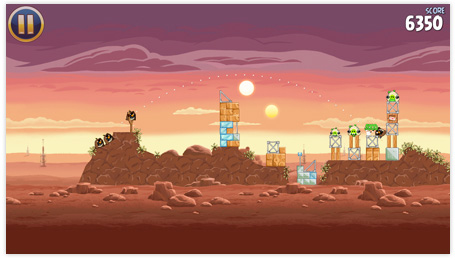 More of the same bird flinging action that has made the series so popular, but with a Star Wars theme. The birds have lightsabers & blasters, the pigs are Stormtroopers, and levels are set in Tatooine and the Death Star.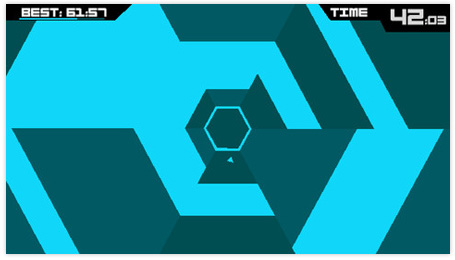 Described as a "minimal action game" by its creator, the aim of Super Hexagon is to pilot a tiny triangle through a series of hypnotic looking shapes. It also features a pretty awesome chiptune soundtrack.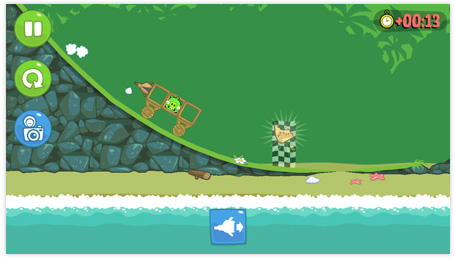 In this Angry Birds spinoff, the roles are reversed and you take control of the pigs. Help them to reach their destination by constructing vehicles from an assortment of random objects including fans, balloons, rockets and crates.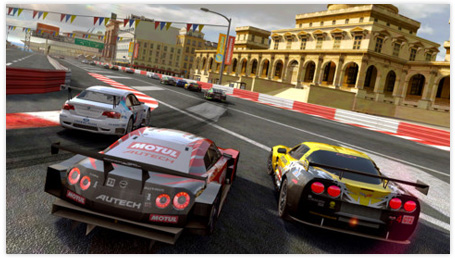 One of the best looking racing games available for iOS, Real Racing 2 allows you to take control of 30 officially licensed cars, and race in 15 different locations. If you have an Apple TV and an iPhone 4S, iPhone 5, or iPod touch 5th generation, you can also play the game on your HD TV via AirPlay.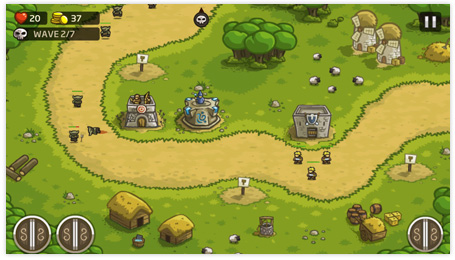 Kingdom Rush is a tower defense strategy game with rich cartoon-style graphics, and plenty of humor. The aim is to defend your kingdom against hordes of orcs, trolls, evil wizards and other nasty fiends using an impressive arsenal of towers and spells.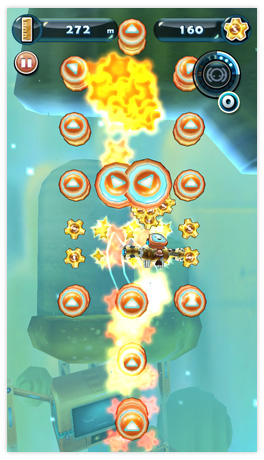 Cordy the robot has crash-landed on a mysterious planet, help him to escape it by guiding him through an assortment of springs, bumpers, hover beams, and more in this colourful looking vertical jumping game.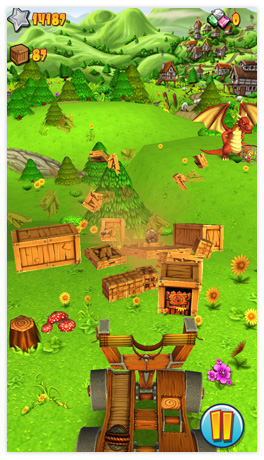 The best way to describe Catapult King is to imagine a 3D version of Angry Birds with cannon balls instead of birds, and evil knights instead of pigs. But this is no Angry Birds clone, the perspective, directly behind the catapult, makes it feel like a very different kind of game.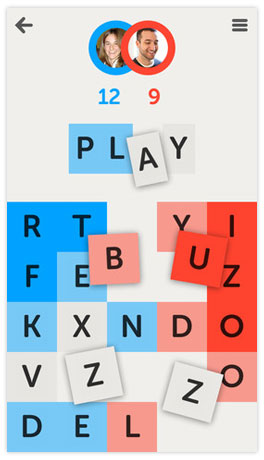 Letterpress is a simple yet addictive word game that can be played with iOS device owning friends, family or complete strangers via Game Center. The aim is to colour the most territory by spelling out words on a 5×5 grid of letters.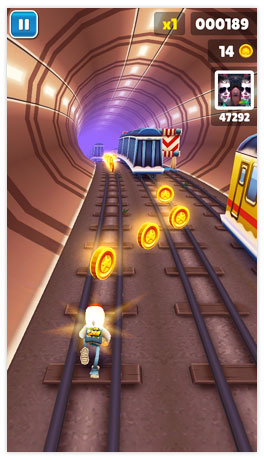 The App Store is full of run and jump style games, where the aim is to survive as long as possible by ducking, dodging and jumping various obstacles, but Subway Surfers is one of the very best.
What do you think of our picks? Feel free to chime in with your own iPhone and iPod touch game recommendations by leaving a comment below.