Survey reveals U.K. consumers are 'disappointed' with iPhone 4S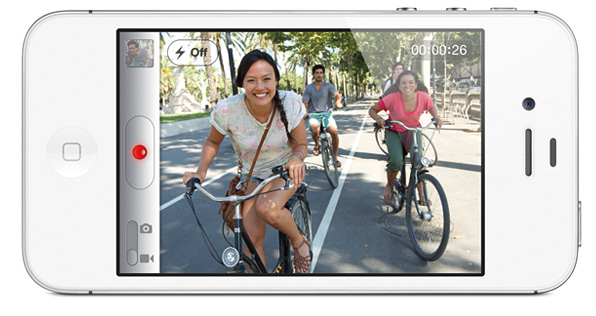 I've been using my iPhone 4S for just over a week now, and I've got to say, I love it. I loved my iPhone 4, so anything that improves upon that was going to be a winner in my book. Admittedly I was slightly disappointed that there was no iPhone 5 at Apple's media event earlier this year, but I was still pleased with the iPhone 4S.
Many of my fellow Brits, however, weren't as easily pleased and felt the new iPhone's dual-core A5 processor, its 8-megapixel camera, and its wonderful Siri assistant just weren't enough. According to an internet survey undertaken by MyVoucherCodes, a third of U.K. consumers were "disappointed" that Apple's fifth-generation iPhone didn't offer more features.
1,500 shoppers took the survey, according to Cult of Mac, with just 29% of respondents saying that they'd buy the iPhone 4S. 48% were (surprisingly) interested in a BlackBerry handset, while 37% would prefer to spend their money on an Android device.
Although many respondents were attracted to the new device's Siri assistant, which makes its debut on the iPhone 4S, a staggering 64% said they were hoping the it would boast even more features. However, only 29% were hoping for all-new iPhone that sports a complete redesign.
While the iPhone 4S may be on track to become Apple's most successful iPhone ever, then, it seems British consumers aren't all that impressed. But why? I think the main reason behind this disappointment is the iPhone rumor mill.
iPhone rumors were particularly widespread before the unveiling of the iPhone 4S, with so many circulating that not even the technology press could keep up with them half the time. Most of which were claiming that an iPhone 5 was on its way. A device that didn't just boast a redesign, but also featured a larger display, NFC technology, and possibly even 4G capabilities. And it's because of these rumors that the iPhone 4S is a disappointment to some. The rumors led us to believe that more was on its way, and because they were false, many were disappointed with what is actually a pretty magnificent device.
How do you feel about the iPhone 4S?