Sonnet's new Echo 15 Thunderbolt dock adds every input you'll ever need to your Mac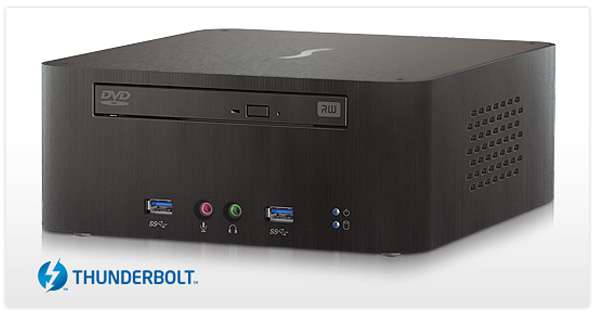 In an effort to keep things subtle and simplistic, Apple doesn't go over the top when it's adding connectivity options to its Macs. We get a few USB and Thunderbolt ports, an audio jack, and an HDMI port if we're lucky. But Sonnet's new Echo 15 Thunderbolt dock is the complete opposite. It aims to provide you with almost every input you'll ever need on your Mac.
As you can see from the pictures, the Echo 15 is loaded with ports — it almost looks like a mini computer all by itself. You get an optical drive, a 2.5- or 3.5-inch storage drive (HDD or SSD), two USB 3.0 ports in the front and two in the back, audio in and out in the front and the back, two Thunderbolt ports for daisy-chaining, a FireWire 800 port, a gigabyte ethernet port, and two eSATA ports.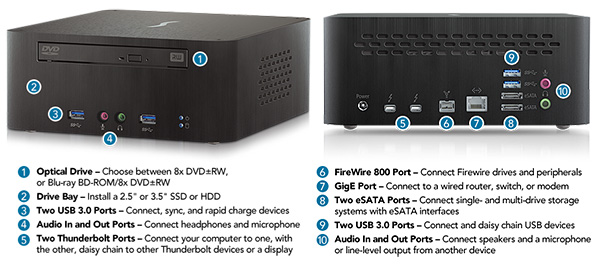 About the only thing it doesn't have is an SD card reader, but your Mac is likely to have one of those already anyway.
The Echo 15 is available from $399.95 (£263) if you choose the base model, which offers a DVD drive. Alternatively, you can choose the Blu-ray option for $449.95 (£296). If you want to add storage as well, you can get the DVD option with 2TB of HDD storage for $499.95 (£329), or the Blu-ray option with 2TB of HDD storage for $549.95 (£362).
All four configurations are set to ship this summer, according to Sonnet's website, but you can pre-order yours from today — if you're in the U.S. or Canada. For us U.K. folk, we'll have to wait for the Echo 15 to reach British distributors.