EVGA launches GeForce GTX 680 for Mac Pro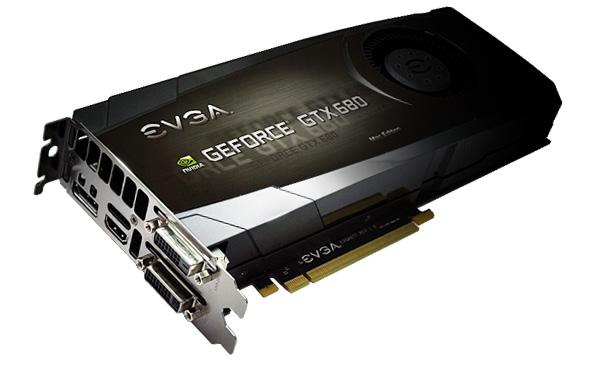 The Mac Pro may have gone a long time without a significant update from Apple, but plenty of owners have taken it upon themselves to add new components to their machines. If you're one of them and you're on the lookout for a new graphics card, check out the new GeForce GTX 680 Mac Edition from EVGA.
Announced this week, the GeForce GTX 680 promises "truly game-changing performance that taps into the powerful new GeForce architecture to redefine smooth, seamless, lifelike gaming;" as well as state-of-the-art features that no other graphics card has offered before.
Some of those features include NVIDIA GPU Boost Technology, which maximizes clock speeds to push performance; support for four concurrent displays; an NVIDIA SMX Engine that delivers twice the performance per watt of previous generations; and NVIDIA CUDA technology, which takes advantage of the GPU's processing cores to accelerate the most demanding tasks.
The GeForce GTX 680 also supports the Windows operating system, which means it is ideal for Mac Pros that run Windows in a Boot Camp partition.
You can buy the GeForce GTX 680 from EVGA.com in the coming days, priced at €599.90 (approx. £590).
The Mac Pro itself is no longer available to purchase in Europe, of course — unless you can find an Apple Reseller that still has them in stock. But rumor has it the Cupertino company will finally launch a new model later this year.