Shanghai court rejects Proview's bid to ban the iPad in China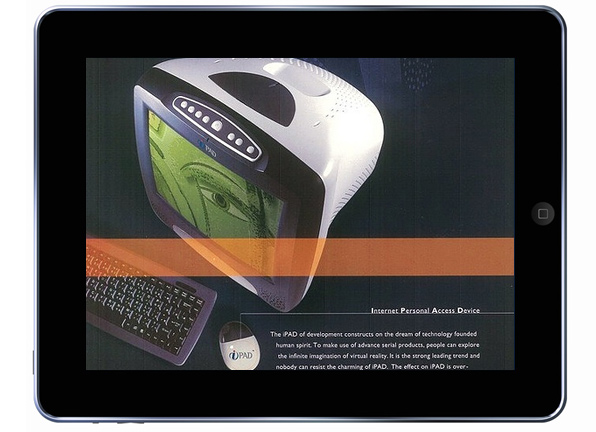 After making the headlines for several weeks with its bid to ban Apple's iPad over a trademark dispute in China, Proview has been denied an injunction against the hugely popular tablet by a Shanghai court.
Proview has been trying to get Apple's tablet banned in China over the use of the iPad name. You see, Apple bought the "iPad" trademark off of Proview way back in 2005 for $55,000. The Chinese company used the name for its "Internet Personal Access Device" – a PC that looks awfully similar to an early iMac, which can be seen in the image above. But Proview now claims that it did not give Apple the rights to the name in China.
As a result, it wants Apple to cough up $38 million in compensation, or face having the tablet banned. Proview even attempted to convince Chinese customs to halt iPad shipments into and out of China, meaning that not only would the tablet be banned there, but the factories assembling it could not send them out.
But a Shanghai court has sided with Apple and ruled that the company can continue to sell the iPad in China. However, the victory may not be as big as it seems. While the judge believes there is not sufficient evidence to ban the iPad at this time, the device is only safe for a short period of time, while Apple awaits the decision of another case in Guangdong province.
Reuters explains:
"The Shanghai Pudong New Area People's Court denied a request by Proview Technology (Shenzhen) for the injunction and agreed to Apple's request that the trademark infringement case be suspended pending a ruling in a separate case in a higher court.

The decision, announced on Thursday on the court's website, gives Apple some leeway in a larger battle over the iPad trademark in China, which is important to Apple not only as a consumer market, but also because the country is a major production base for the iPad and other of its products."
It always seemed unlikely that Proview would succeed in having the iPad banned in China, where Apple is currently growing at an incredible rate. One judge even admitted several weeks ago that the device is just far too popular to put a stop to.