Clear app attracts 350,000 downloads in just 9 days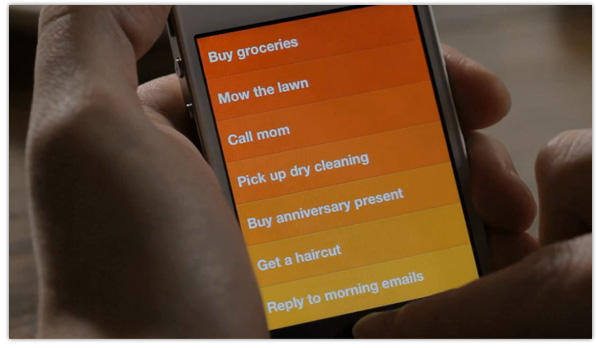 Clear app for iPhone from Realmac Software has proven to be the App Store's latest overnight success. Following its release earlier this month, the task manager, which focuses on keeping things simple, attracted over 350,000 downloads in just nine days.
That's incredible, but I'm not at all surprised. Clear was by far the most anticipated productivity app that I can ever remember for an iOS device. Since its developers announced it was making its way to the App Store with that very attractive teaser video back in January, it seemed like every iPhone owner out there was itching to get their hands on it. I have never witnessed so much buzz over a to-do list app.
"The launch day was massive," according to Realmac's product manager, Nik Fletcher, who has been speaking to The Guardian. "And by Wednesday last week, it was number one on App Stores around the world. It's been an incredible response."
Indeed it has. But it's not Clear's functionality that sets it apart from other tast managers. In fact, it doesn't actually offer that many features; you can create tasks within different lists, then complete or delete them, but that's really just about it. There's no support for recurring tasks, cloud syncing, prioritising, or even alerts.
Instead, it's Clear's user experience that makes it really great. The application prides itself on having no buttons, instead you control everything using simple taps and gestures: tap or pull down to create a task, swipe right to complete it or left to delete it, then push up to clear your completed tasks.
"Obviously there are hundreds of them [task management apps] on the App Store," Fletcher said, "so we had to take a really different approach. We set ourselves on the path to a really simple design, then started iterating and iterating, taking more stuff away as we go."

"We questioned the need for every simple piece," he continued. "Everything in the app had to justify its position."
Clear is incredibly innovative, simple, and easy to use – which is why it's been such a huge success. It has been on sale for just £0.69 since its launch. After Apple's 30% cut has been deducted, 350,000 in sales would have earned Realmac just over £169,000 in revenue. Not bad for just nine days of availability.
Have you tried Clear yet?