Samsung pave way for retina display iPad 3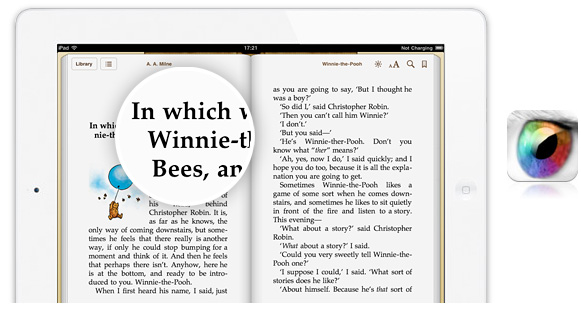 Prior to it's release, many people were hoping that the iPad 2 would feature the same retina quality screen as the iPhone 4 & fourth generation iPod Touch. Although they were left disappointed, a new display produced by Samsung may just pave the way for a retina screen on the iPad 3.
According to TUAW, Samsung plans to demo a 10.1″ display with a resolution of 2560×1600 at the SID Display Week 2011 International Symposium, which takes place next week.
Developed in partnership with Nouvoyance, the display features PenTile® technology which aims to improve the brightness, resolution, contrast, and power consumption of flat-panel displays. At 300 dpi the display should be a match in terms of quality to that of the iPhone 4 & fourth generation iPod Touch.
TUAW rightly point out that at 10.1″ the display would be too big for the current iPad which is 9.7″ but it does at least suggest that the technology is available. What remains to be seen is whether a retina display iPad would be able to have the same 10-hour battery life, and whether or not Apple would be able to keep the pricing competitive.
I know I'd probably buy a retina display iPad 3, and it will be interesting to see how soon Samsung starts to use the technology in it's own tablets.