Rovio releases Bad Piggies for Mac and iOS devices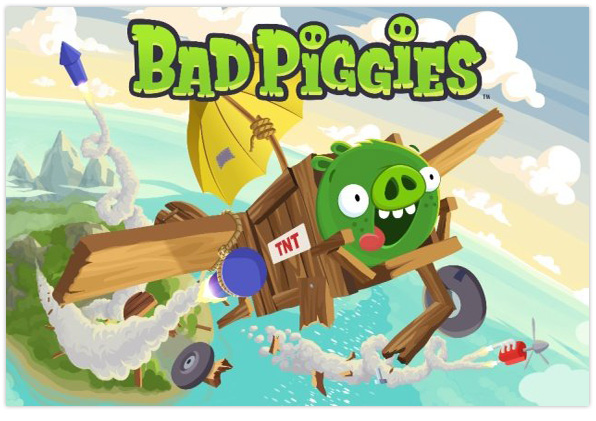 If you've been eagerly awaiting the release of Rovio's Bad Piggies, we have some good news! The Angry Birds spinoff, in which you swap sides and take control of the pigs, is available to download today for the Mac, iPad, iPhone and iPod touch.
The aim of the game is to help the pigs reach their destination by constructing the ultimate flying machine from an assortment of objects, including: motors, wings, fans, bottle rockets, umbrellas, and balloons.
The action is spread across 60 levels – complete each one with the maximum three stars and you gain access to a further 30 puzzles, and if they don't keep you amused there's 4 sandbox levels which have been designed to test your creative skills.
Rovio also promises that more levels will be made available via free updates.
Bad Piggies for the Mac is priced at £2.99 ($4.99), the iPad version is £1.99 ($2.99), and the iPhone & iPod touch version costs just £0.69 ($0.99).