Rovio announces Amazing Alex, a new puzzle game coming to iOS in two months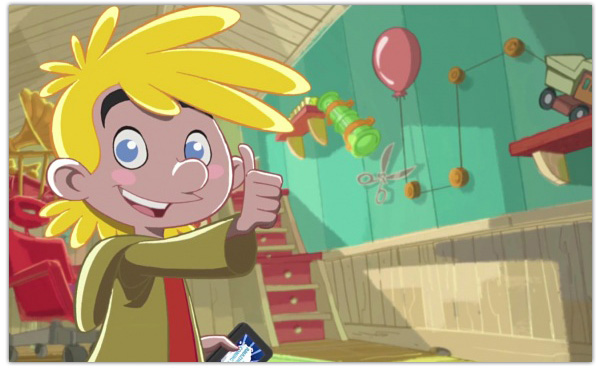 Rovio is a game development studio based in Finland that is famous for the incredibly popular Angry Birds series. Earlier this week, it announced that its physics-based puzzler had amassed over 1 billion downloads on all platforms, but it isn't about to rest of its laurels. Rovio is developing a new game called Amazing Alex that's coming soon.
While Angry Birds shows no sign of stopping, it seems Rovio feels the time is right to focus its attention on another title. And I have to say, it's about time. There's no denying Angry Birds is a great game, but I've been looking forward to seeing what else Rovio is capable of.
The company has announced that Amazing Alex will make its debut within "two months," and that it will be a "perfect fit" with the rest of Rovio's lineup. Its gameplay may be a little familiar. Earlier this week Rovio confirmed it has acquired the IP of Casey's Contraptions, an innovative puzzle game from Snappy Touch.
However, Amazing Alex won't simply be Casey's Contraptions under a new name and with a new owner. Rovio told Gamasutra it will rework the title to "maintain the high standard Angry Birds fans have come to enjoy."
"The gameplay is a perfect fit in our arsenal with its approachable, fun and highly addictive take on the physics puzzler genre. We are currently reworking the title to enhance it, and getting ready to re-introduce it in a true 'expect the unexpected' Rovio style launch to an even larger audience."
I for one am hoping that Amazing Alex delivers the same kind of simple, fun, and addictive gameplay we've come to expect from Rovio's Angry Birds series, and I can't wait to get my hands on it.
[Via The Verge]