Siri helps conduct scientific experiments in impressive concept from BT, BioTeam & Accelrys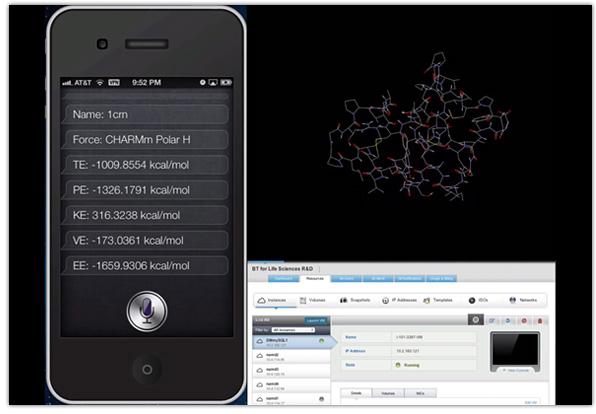 While Siri has its critics, there's no denying it's a pretty incredible feature for Apple's iPhone. I often use it to set reminders and calendar events, make telephone calls or compose text messages, play music and set alarms. But admittedly, Siri's feature-set is currently limited.
Not so when in the hands of British Telecom, which has worked with BioTeam and Accelrys to create an impressive concept for conducting scientific experiments. Using BT's cloud platform, BT Compute, Siri can communicate with scientific analysis software Pipeline Pilot to relay information and run experiments on the go.
In this video, BioTeam uses the concept to approve and then run an experiment, then check its status and view its results – all remotely using nothing but Siri. It's a real screencast – not just a mockup – of the prototype system these companies are working on.
Pretty incredible, right? While the system is simply a concept in progress right now, it could be the start of something huge. Imagine Siri as a real lab assistant helping scientists conduct experiments.
[via TUAW]