Prototype iPhone 4 for sale on eBay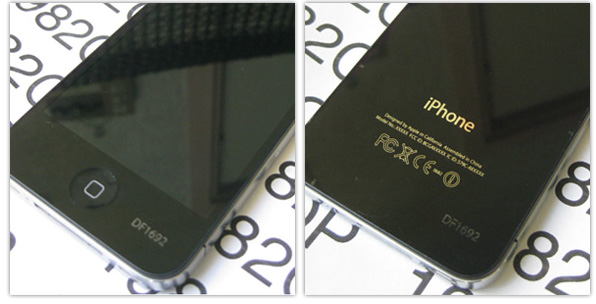 Fancy splashing out over $2000 on a non-functioning iPhone 4? Me neither, but this isn't your typical iPhone 4 – it's believed to be a prototype version that would have been originally used by Apple engineers for testing purposes.
Spotted by thisismynext.com, it appears to be similar to the prototype that Gizmodo famously managed to get hold of prior to the iPhone 4's official launch.
How it differs from a normal iPhone 4:
It has a code (DF1692) on the front & rear which may have been included to help Apple track which employee it was given too.
The volume buttons on the side have no markings.
The model numbers are incomplete – they have xxxxx where the numbers would go.
There is no reference to the storage capacity.
In the item description the seller points out that the phone won't activate through iTunes, he has tried but gets the message:
"We're sorry, the iPhone you connected cannot be activated for service. We recommend you visit your nearest AT&T or Apple Store for more information."
So how did the seller get hold of the phone? He answered the following to an eBay member:
"I am a licensed cell phone repairman, this iPhone was bought from a person who really didn't know who he had. He couldn't activate it so just simply wanted to sell it. This iPhone was bought as for parts only. As far as the legality part – phone was bought legally. Good luck"
At the time of publishing this post the highest bid was $2,025.00 with 7 days to go, but I won't be surprised if Apple gets the auction taken down before it ends.