Photos show thicker iPad 3 casing with bigger lens hole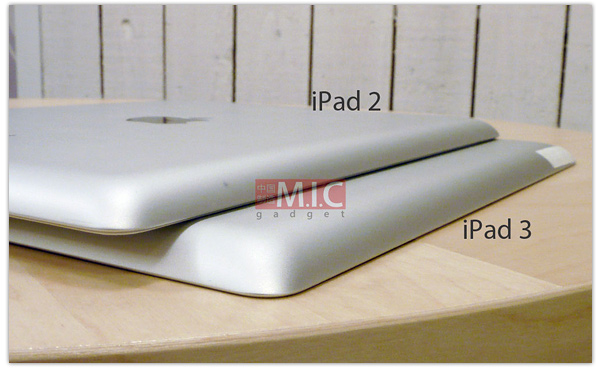 These latest photographs from Chinese tech blog M.I.C. Gadget feature comparisons between what is purported to be the rear enclosure from the soon-to-be-released iPad 3, and the iPad 2. Posted by the site in a rumour roundup, they appear to back up previous speculation that Apple's next-generation tablet will sport a slightly thicker form factor.
While the difference between the two is more noticeable in the photograph above, in this second shot the (alleged) iPad 3 casing looks only marginally thicker – perhaps 1 – 1.5 millimetres at most: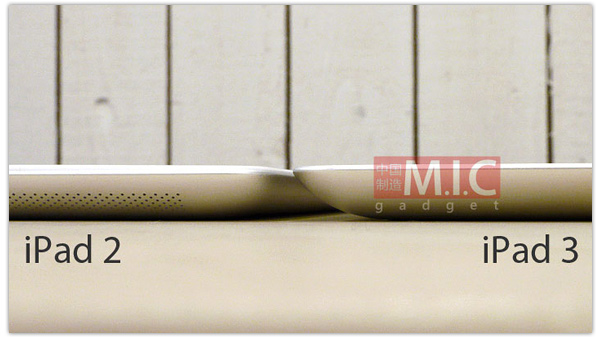 Also note how the iPad 3 enclosure tapers off more gradually. One theory why it might need to be thicker, is so that it can accommodate a bigger battery – which would be necessary for a much-rumoured retina display.
The other notable difference is that the casing of the next-generation iPad appears to have a bigger camera lens hole – suggesting the possibility of an improved rear-facing camera: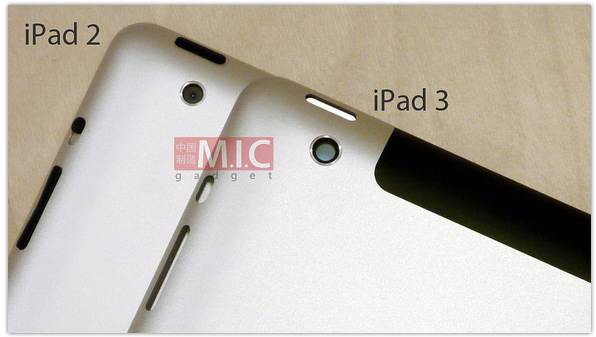 What do you think of these photos? Let us know your thoughts by leaving a comment below.
[Via MacRumors]