Apple lets ABC tour the Foxconn factories assembling its gadgets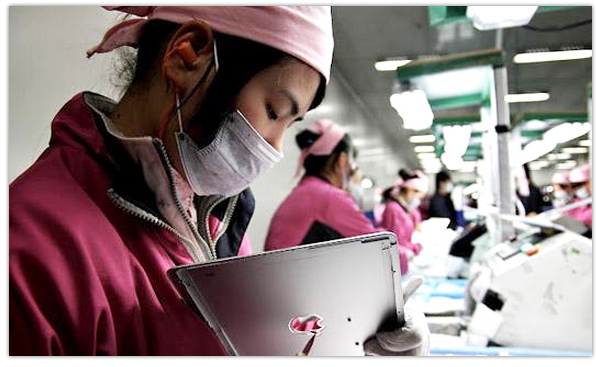 While Apple may be one of the most secretive companies in the world, it has given ABC Nightline exclusive access to the Foxconn factories in China where its popular gadgets are assembled by thousands of workers 24 hours a day. The special edition of Nightline will air tomorrow night, and will finally give Apple fans an inside look at how their favorite devices are manufactured.
Apple's decision to allow the ABC tour may have been different several months ago. But following increasing scrutiny from the world's media regarding the "mistreatment" of workers within its Chinese factories, the Cupertino company has been keen to clear its name. And it will be hoping that an inside look at Foxconn factories – which are said to be some of the best in China – will help it do just that.
In a new teaser video released by ABC today, Nightline co-anchor Bill Weir claims that Apple provided the show with "complete access" to the Foxconn factories in both Chengdu and Shenzhen, China, where it witnessed workers at around half a dozen production lines and even within the dormitories where they live under Foxconn employment:
"Apple promised complete access, no dog-and-pony, no Potemkin Village, but they denied my repeated requests to interview Apple CEO Tim Cook or the senior vice president of industrial design, Jony Ive.

In a three-golf-cart convoy, both Apple and Foxconn reps took us around to a half dozen production lines in Shenzhen and Chengdu, and there were always five to six people with us as we toured the factories and dorms. But aside from suggesting a visit to the counseling center or canteen, they never steered us to interviews and never interrupted."
The show will also offer interviews with a number of Foxconn employees, and Louis Woo, a former Apple executive who now works as an advisor to Foxconn CEO Terry Gou.
For any Apple fan who's interested in how their devices are made, this special edition of Nightline entitled "iFactory: Inside Apple" is a must see. If you're in the U.S., you can catch it Tuesday night at 11:35 PM EST on ABC.