Now is the best time to buy a cheap, 17-inch MacBook Pro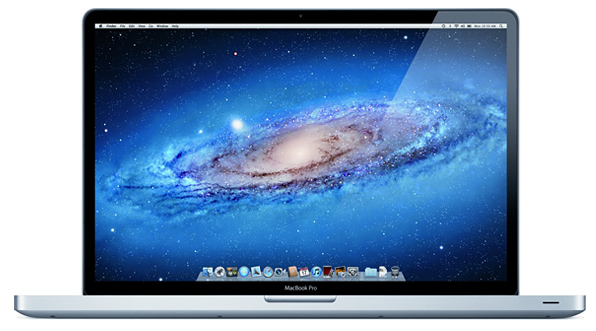 During its WWDC keynote earlier this week, Apple refreshed its entire notebook lineup. Both the MacBook Air and the MacBook Pro got new processors, more RAM, and more storage options, and an entirely new MacBook Pro with a slimmer form factor and a Retina display was introduced.
But one notebook was quietly discontinued altogether. The 17-inch MacBook Pro didn't get the latest Ivy Bridge processors, but instead, it was thrown onto Apple's clearance pile. It's bad news if you were a fan of the super-sized portable, but if you don't mind purchasing a machine that is now obsolete, it's the best time to pick up a 17-inch MacBook Pro.
Although you won't find the device alongside its siblings in the Apple online store, you will find it in the refurbished section, where its price tag has been slashed significantly. The deals were noted by MacRumors, who focused on the U.S. store, but the same bargains can be found in the U.K.
There are 7 different configurations of 17-inch MacBook Pros at the time of writing this piece, some of which have around £500 (23%) off their original sale price. Prices range from £1,599 to £1,799; in comparison, those in the U.S range from $1,689 to $2,199. Of course, refurbished Macs come with the same 12-month warranty that any other Mac offers, and you can also apply additional AppleCare.
Although there are plenty there right now, with the device now discontinued, it may not be long before they're all gone. If you're after a 17-inch MacBook Pro, then, you might want to be quick about it.