Apple 1 computer and Steve Jobs report sold at auction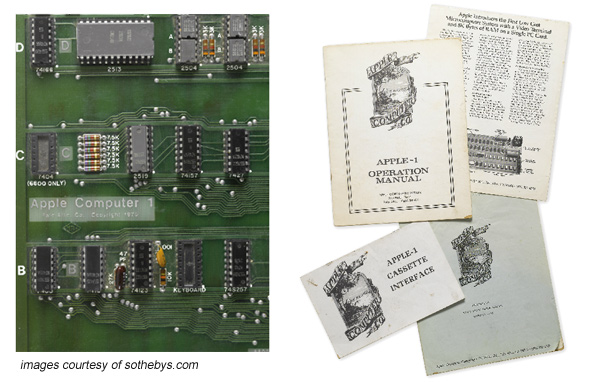 A rare working Apple 1 computer and a report written by Steve Jobs went under the hammer at Sotheby's New York yesterday. The vintage computer, one of only six known functioning examples, sold for $374,500 (£240,929) – more than double the price estimated by the auction house.
Hand-built by Apple co-founder Steve Wozniak, the Apple 1 originally retailed for $666.66 (£426), and comprised of a logic board only – buyers had to add their own case, power unit, keyboard and monitor. The auctioned model, one of around 200 made, included an Apple cassette interface, operation manuals and a rare BASIC Users' manual.
BBC News reports that there was a battle between two parties for the Apple 1. The identity of the winning bidder has not been revealed.
A four-page report, which Steve Jobs created during his employment at Atari in 1974, sold for $27,500 (£17,496) – a significant increase on the expected $15,000 (£9,543). The pages detail the late Apple CEO's ideas for improving the soccer arcade game World Cup.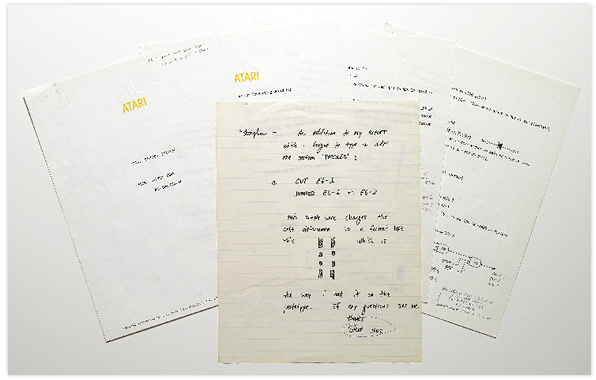 Apple's founding documents, which feature the signatures of Steve Jobs, Steve Wozniak and Ron Wayne, sold at Sotheby's for almost $1.6 million in December.