Apple's next-generation MacBook Pros could launch within weeks, new iMacs to follow in June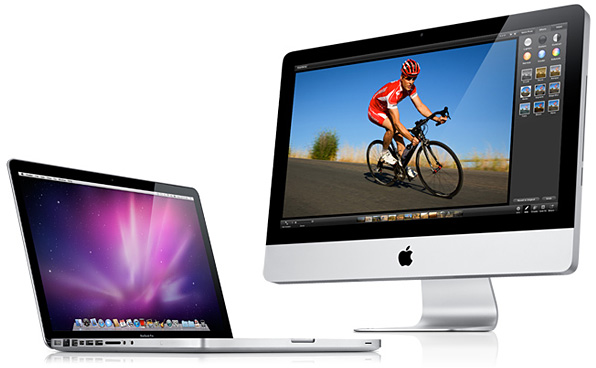 Apple's next-generation of MacBook Pros are shaping up to be notebooks worth getting excited about. In addition to Intel's latest Ivy Bridge processors, the new machines are also expected to get a new design that will make them thinner and lighter than ever before, much like the MacBook Air. And there may not be too long to wait for them, either.
Several reports this week are claiming that the new MacBook Pros will be launched either later this month, or in early May. Their new Intel Core i5 and Core i7 Ivy Bridge processors will, according to a report from MacRumors today, bring "turbo speeds up to 3.7GHz" and will be paired with the company's HD 4000 graphics chips.
Benchmarks for the new chips show that they should offer around a 20% performance increase over their predecessors, the Sandy Bridge processor. While the new HD 4000 graphics outperforms the existing HD 3000 chip "anywhere from 32% to 108%," according to the report. It goes without saying, then, that the new MacBook Pros will be well worth your cash.
Backing up those claims that the refresh is imminent are reports that Apple resellers across the United States are quickly seeing their MacBook Pro stock diminish. Deliveries from Apple are becoming less frequent and some retailers are sold out altogether.
Apple doesn't usually allow its products to sell out if it can help it, and when the older ones begin to disappear from store shelves, it's a sure sign that a product refresh is on its way.
Apple's iMac line is also due a refresh, and it will reportedly come around June. The all-in-one is also expected to get a lot of attention, with rumours of a thinner design and an all-new, anti-reflective glass display using technology from a company called G-Tech.
Are you looking forward to Apple's new machines?