NewerTech unveils miniStack MAX, an external hard drive, Blu-ray Burner, SD Card reader & more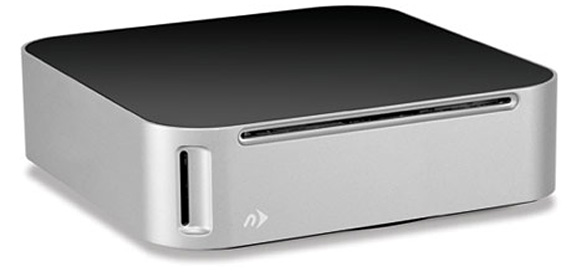 NewerTech's miniStack MAX went on sale through Other World Computing this week, and it's a must-have for any Mac user. Not only does it boast a hard drive, but it also has a Blu-ray/CD/DVD reader and burner, an SD card reader, and a USB hub. It's the all-in-one solution for your media needs.
As you can tell from the image, the miniStack MAX has been designed to look good next to your Mac — particularly if that Mac is a Mac mini, which sits nicely right on top of it. And it's sure to supercharge your workstation.
Most Macs don't come with optical drives anymore, so if you want to burn CDs or DVDs, you have to buy an external one. Most of us also have an external hard drive for extra storage, or backing up our data. And those with Macs who don't have card readers built-in need one of those, too.

It makes sense to throw them all together in one good-looking hub, then. The miniStack MAX is the only four-in-one storage, data access, and connectivity solution available, according to NewerTech. It connects to your Mac via eSATA, FireWire 800, or USB 3.0, and has a separate USB port for charging devices — like your iPhone or your iPad.
The miniStack MAX comes in a number of configurations, starting at just $150 (£97) if you're happy to add your own hard disk. There's also a 500GB version for $260 (£167), a 1TB version for $280 (£180) a 2TB version for $330 (£213), a 3TB version for $400 (£258), and a 4TB version for $530 (£341). All come with a Blu-ray reader, but you can add a Blu-ray writer for an additional $40 (£26).
Will you be ordering the NewerTech miniStack MAX?