Jonathan Ive honoured with gold Blue Peter badge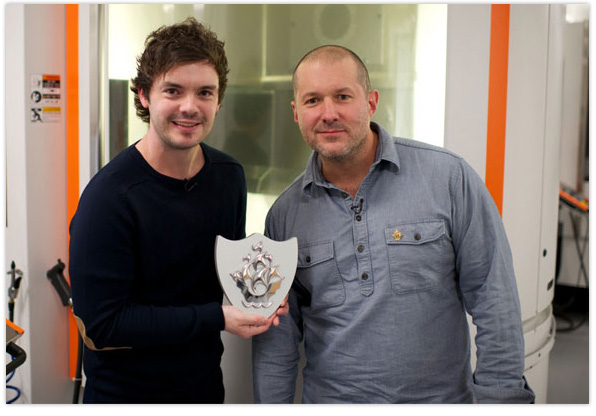 Jonathan Ive has received some pretty illustrious awards during his time as Apple's design chief, and now he has another to add to his collection. The BBC today announced that its Blue Peter programme, the world's longest running children's TV show, has honoured Ive with its highest accolade – a gold Blue Peter badge!
In a segment filmed inside an Apple facility with Barney Harwood – one of the show's current presenters, London-born Ive recalled his memories of watching Blue Peter as a young boy, and described being honored with the special gold badge as being "absolutely incredible."
He also revealed "something very special", that Apple had been working on – a large aluminum Blue Peter badge. First, Ive showed Harwood a version that was still being created, and then presented him with a finished product using the show's famous saying: "Here's one that we made earlier".
First broadcast in 1958, Blue Peter has only given out around 1,000 gold badges in its history. Other notable recipients include footballer David Beckham, author JK Rowling, artist Damian Hirst and the Queen.
The Blue Peter episode featuring Ive will be broadcast at 10.00am tomorrow morning, on the CBBC channel.