New iPod touch starts shipping, first benchmarks surface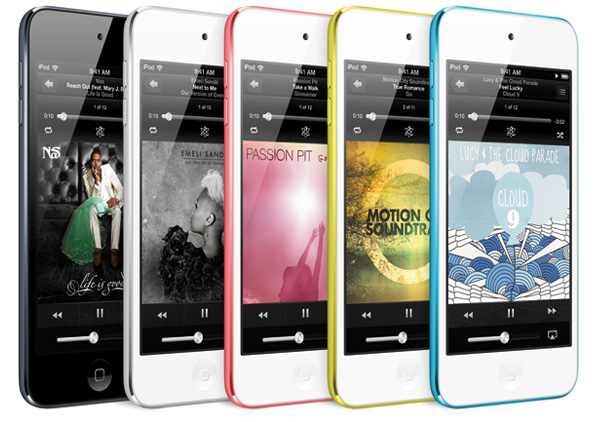 Following its unveiling alongside the iPhone 5 at last month's media event, Apple has finally started notifying customers that their fifth-generation iPod touch has shipped, with estimated delivery dates varying between later this week and early next week.
Japanese site Macotakara has somehow managed to get hold of one of the new models before anybody else, and has run System Status and Geekbench tests on it.
The tests reveal that the new iPod is powered by a Cortex-A9-based A5 processor running at 800 MHz, and it packs 512MB of RAM. In terms of performance the device's speed is comparable to that of the iPhone 4S, which is understandable when you consider they share similar specifications.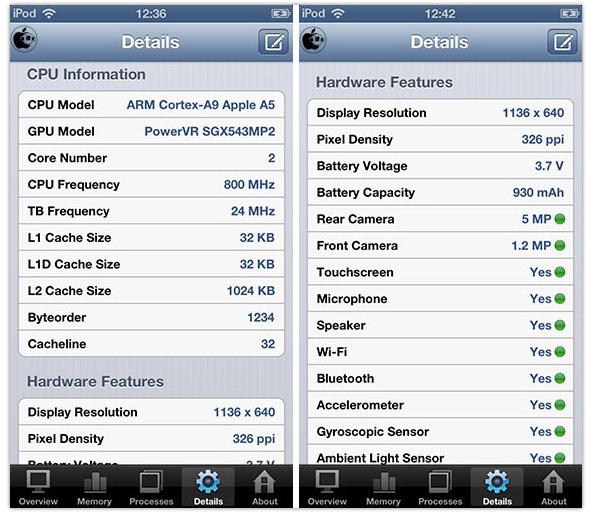 The front and rear cameras of the fifth-generation iPod touch are 1.2-megapixel, and 5-megapixel respectively. The battery is 930 mAh – the same as the one found in the fourth-generation iPod touch.
In addition to the benchmark information, Macotakara has also posted an unboxing of the new device, which includes the following video:
In related news, Apple has released a free 138-page user guide for the new iPod on the iBookstore. The availability of the guide gives further weight to the reports that customers will soon be receiving their devices.
If you've ordered a new iPod touch let us know if Apple has sent you shipping confirmation yet.