LaCie adds SATA III SSDs to Little Big Disk range of Thunderbolt drives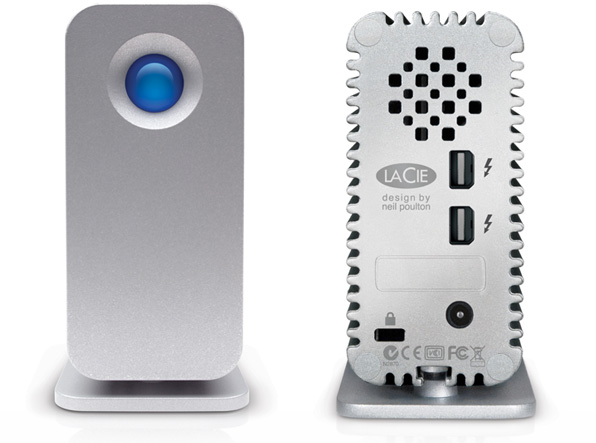 LaCie has announced a couple of new additions to its Little Big Disk range of Thunderbolt drives for the Mac, with the introduction of models sporting SATA III SSDs. Available in either 512GB or 1TB capacities, the company says the new drives are 33% faster than the previous generation, offering read speeds of up to 635MB/s.
From a press release issued by the company:
"We saw an opportunity to make the LaCie Little Big Disk even faster and jumped on it," said Erwan Girard, Professional Business Unit Manager, LaCie. "The new LaCie Little Big Disk can complete tasks in minutes that used to take hours. This saves our customers time and therefore money."
Featuring dual Thunderbolt ports, the drives can be daisy-chained with up to six compatible devices, and can be configured as either RAID 1 for security, or RAID 0 for performance.
The 512GB LaCie Little Big Disk Thunderbolt Series SSD is priced at £589 ($699), and the 1TB version is available for £849 ($999).
Unlike other drives in the range, a Thunderbolt cable is included.