BBC launches iPlayer Radio service and iOS app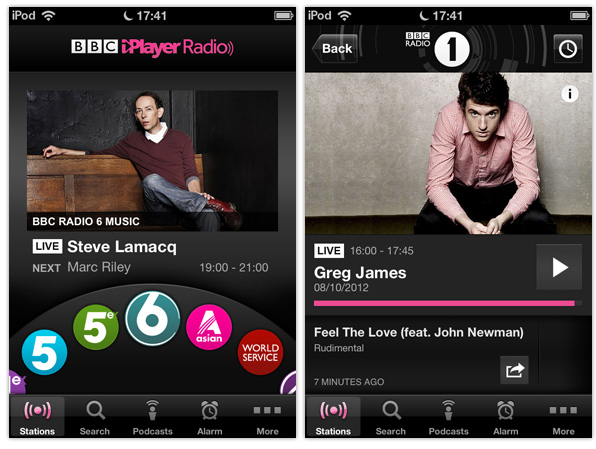 The BBC has today introduced iPlayer Radio – a new service dedicated to the corporation's radio channels. The move sees the audio content taken out of the existing iPlayer and offered as a standalone service, plus the release of a brand new app for the iPhone and iPod touch.
The iPlayer Radio app allows you to listen to live radio from the BBC's 57 national and local stations, and access on-demand content comprising of previously aired broadcasts, podcasts and video clips.
Other notable features of the app include the ability to favourite and share tracks via email and Twitter, set programme alerts for specific shows, and the option to set your favourite station as your wake up alarm.
Unlike the existing iPlayer app, iPlayer Radio doesn't have download capabilities, so requires either a Wi-Fi or 3G connection at all times. Hopefully, downloads will be added at a later date.
I'm also hoping that the BBC will launch a version of the app for the iPad, the current version is designed for the iPhone and iPod touch.
Unfortunately for BBC fans overseas, iPlayer Radio is only available in the UK, and there aren't any plans to make it available internationally.
iPlayer radio for iPhone and iPod touch is a free download from the App Store.