iPhone 4S TV advert – Assistant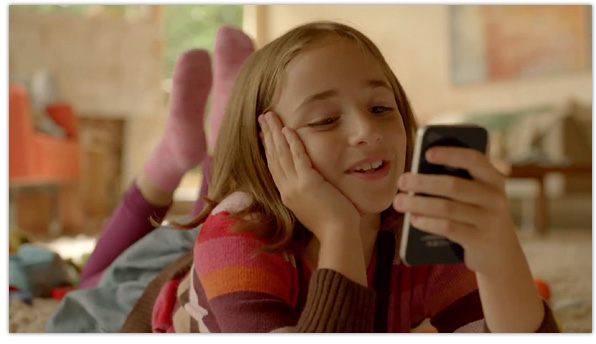 Apple's first iPhone 4S TV advert, titled 'Assistant', demonstrates how Siri – the voice-controlled personal assistant, can be used in different scenarios – from finding the quickest route to a hospital, to learning what a weasel looks like.
Watch the iPhone 4S TV advert – Assistant
Transcript of the advert:
"We have a flat tire."
"How do I tie a bow tie again?"
"What's the fastest way to Hartford Hospital?"
"Do I need an umbrella in New York this weekend?"
"Remind me to call Chris when I get home."
"Move my meeting from 3 to 4."
"What does a weasel look like?"
"Remind me to get milk when I leave work."
"Tell my wife I'm gonna make it."
"Wake me up at 6."
"Play some Coldtrane."
"I'm locked out"

response from Siri:

"I found 3 locksmiths fairly close to you."
The advert ends with a voiceover: "Say hello to the most amazing iPhone yet."
Personally, I think it's a really effective ad that gives some good examples of how useful Siri can be. A couple of interesting things to note – at no point during the advert is Siri referred to by it's name. Also, we only get to hear a single response from Siri, though of course if we had to listen to every response the advert would need to be much longer, and possibly less effective.
What do you think of Apple's latest TV ad?