New Apple TV will only include minor internal changes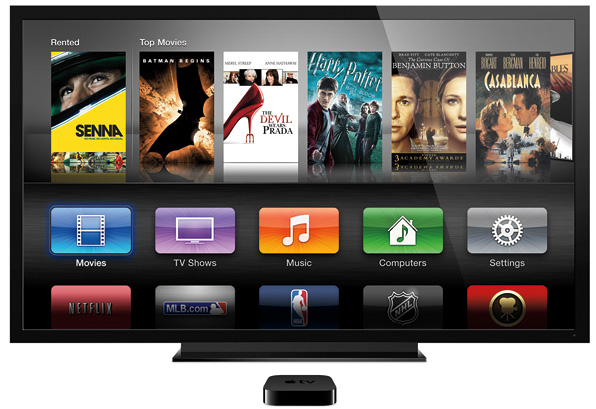 On Monday, the release of a software update for an unknown Apple TV model sparked speculation that a new version was incoming. That speculation was heightened by the discovery of an FCC Filing for what appeared to be a slightly smaller Apple TV. Today, it has been confirmed that although there is a new version coming, it will only have minor internal changes, and won't actually be marketed as a new model.
An Apple spokesperson provided the following statement to The Verge:
We sometimes make component changes which require an updated model number for regulatory approval. The component changes we made don't affect product features and Apple TV customers will continue to have the same great user experience.
As The Verge notes, the only way a user would be able to tell the difference between the currently available third-generation Apple TV, and the updated model would be by either checking the model number, or by opening up the device to view the changed internals.
So what exactly is Apple changing? According to AnandTech, the updated components could come in the form of the same A5X processor used in the third-generation iPad, and the same Broadcom BCM4334 wireless chip used in the iPhone 5.
If you currently own either a second-generation or third-generation Apple TV, and you haven't already done so, make sure you download Apple's latest software update. It includes a number of new features, including support for Bluetooth keyboards and iTunes in the Cloud music streaming.