Apple TV update adds support for Bluetooth keyboards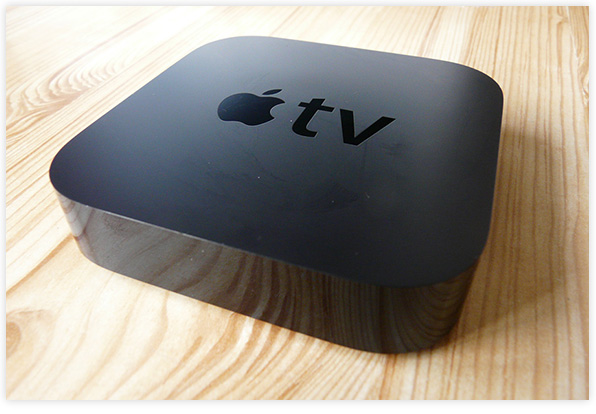 Hot on the heels of the release of iOS 6.1 for the iPad, iPhone, and iPod touch, Apple has just released an update for the Apple TV which introduces support for Bluetooth keyboards, iTunes in the Cloud music streaming, and Up Next – a feature launched with iTunes 11 that shows you what songs are coming up.
Release notes:
iTunes in the Cloud: Browse and play your purchased iTunes music directly from iCloud.
Bluetooth keyboard: Use your Apple Wireless Keyboard to control your Apple TV. See this article for more information.
AirPlay audio for videos: Send stereo audio from movies, TV shows, and other videos on Apple TV to AirPlay-enabled speakers and devices (including AirPort Express and other Apple TVs).
Stability and performance: Includes performance and stability improvements with the iTunes Store, AirPlay, Netflix, iTunes Match, and wired Ethernet connections.
Apple has released versions of the update for the 2nd and 3rd-gen Apple TV, and curiously, as 9to5Mac notes, what would appear to be a next-gen model.
Previous reports have suggested that Apple will be launching a new Apple TV with relatively minor updates during this quarter. The current third-generation model was unveiled back in March last year.
This latest update, which takes the version of the installed software to 5.2, can be downloaded by going to the Apple TV's settings menu.