Modbook Pro tablet now available to order, prices start at $3,499 (£2,165)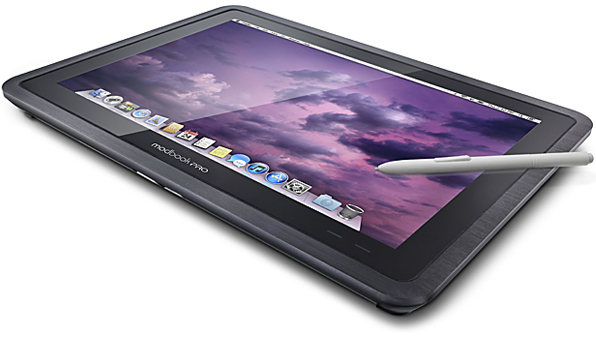 Have you ever wanted a tablet powered by OS X? Not a mobile version of it, but the full desktop operating system? Apple doesn't make one, unfortunately, and it probably never will. But fortunately, one company does. It's called the Modbook Pro, and it's available to order now with prices starting at $3,499 (approx. £2,165).
The Modbook Pro is a pretty special piece of kit, and we wrote about it earlier this week. Essentially, it's a 13-inch MacBook Pro packed into a different shell; the company behind it simply pulls all the parts out of one of Apple's machines.
Because it's just a MacBook Pro on the inside, you get the MacBook Pro's specifications. So you can choose between a 2.5GHz or 2.9GHz Intel Core i5 or Core i7 processor; 4GB, 8GB, or 16GB of RAM; and 64GB, 180GB, 240GB, or 480GB of solid-state storage. The top of the range model costs $4,819 (approx. £2981)
Unlike the MacBook Pro, however, the Modbook Pro boasts a pen tablet interface with 512 pen pressure levels. So it's like an iPad, that runs OS X, that uses a pen instead of a mouse. How cool is that?
If you'd like to get your hands on one, you can do so now — if you live in the United States — by ordering yours from the Modbook shop. Shipping takes six to eight weeks, but something tells me it'll be well worth the wait.
Unfortunately for us Brits, the Modbook Pro isn't available in the United Kingdom yet, but here's to hoping that changes soon.