Google Street View now available via iOS browsers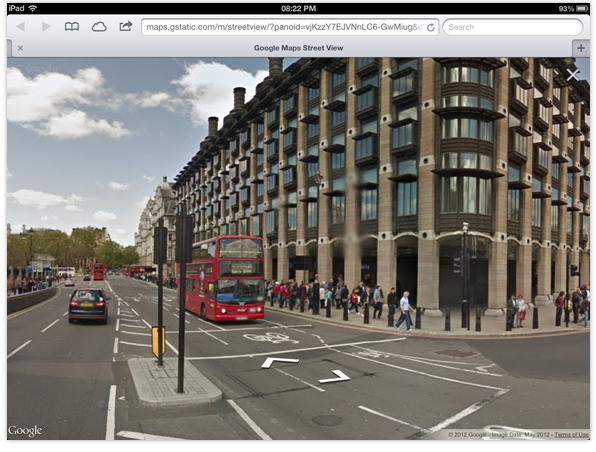 If you've been missing the ability to access Street View on your iPad, iPhone, or iPod touch, we have some good news. As expected, Google has today rolled out the feature to the mobile web version of Google Maps.
To use Street View on your iOS device, head over to maps.google.com in either Safari or Chrome, search for an address or location, and then tap on the person icon in the bottom right of the screen.
Street View was one of the features lost when Apple decided to replace the Google powered Maps app with its own in-house solution.
Following its release with iOS 6 last month, the new Maps app has received considerable criticism. Users have complained of inaccuracies, glitches, and missing features – one being the ability to view street-level detail.
Last week Apple CEO Tim Cook issued an open letter apologising to customers experiencing frustrations with the app. In the letter Cook suggested users could try other third-party mapping solutions, including the web version of Google Maps, while its own service improved.
Google is reported to be working on a standalone Google Maps app for iOS, but it could be a number of months before it gets released on the App Store.