Meet the Google Nexus 7: a budget-priced 7-inch tablet with a quad-core Tegra 3 processor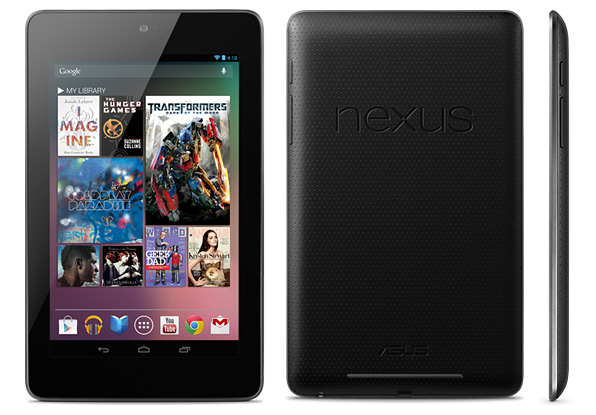 During its Google I/O 2012 conference in San Francisco earlier today, Google announced a brand new tablet called the Nexus 7. Starting at just £159 ($199), this 7-inch slate offers a quad-core processor, Android 4.1 Jelly Bean, and a 9-hour battery life. And as you might expect, it's coming to do battle with the Amazon Kindle Fire rather than the iPad.
But let's face it, it's hardly a fair battle. Although the Nexus 7 might sport a skimpy price tag, it certainly doesn't skimp on specifications. It's powered by a 1.3GHz quad-core NVIDIA Tegra 3 processor, accompanied by a 12-core GeForce GPU, and the base model ships with 8GB of internal storage. Spend an extra £40 ($50), however, and you can double that storage to 16GB.
The Nexus 7's 7-inch display boasts a 1280×800 high-definition resolution, and it offers almost all of the wireless connectivity options you'd expect, including Bluetooth and Wi-Fi. There is no 3G, unfortunately, but the Nexus 7 does come with NFC – and a front-facing camera. All of this weighs in at just 340 grams.
Compare those specifications to those offered by the Kindle Fire – which retails with the same $199 price tag in the United States – and Amazon's device no longer stands a chance. The other advantage the Nexus 7 has, of course, is that it's available in the U.K., while the Kindle Fire is yet to venture outside of the U.S.
The Nexus 7 may have Amazon losing sleep for a while, then, but it's unlikely to worry the Apple camp in Cupertino. Despite its £159 price tag – which is half the price of the cheapest iPad 2 – the Nexus 7 will still struggle to claim any sizable chuck of the iPad's massive market share.
This is simply because the iPad is a premium device, which isn't aiming to please "budget" buyers – like the Nexus 7 is. The iPad follows the same philosophy every other Apple product does: It aims to be the best in its field, but it also demands more of your money to do that.
There will certainly be some iPad users out there, however, who will find that the Nexus 7 offers everything they need in a tablet, and they'll decide they no longer need to pay the iPad premium.
If you're one of those people, you'll be pleased to know that Nexus 7 pre-orders begin today, and you can order yours from the Google Play store. Shipping begins in "2-3 weeks."
In addition to the Nexus 7, Google announced an interesting media streaming device called the Nexus Q, which will launch in the U.S. in mid-July. Priced at $299 (yes, $100 more than the tablet!), the Nexus Q is a lot like the Apple TV, only it runs Android Ice Cream Sandwich and works alongside your other Android devices to bring all of your Google Play content to your television.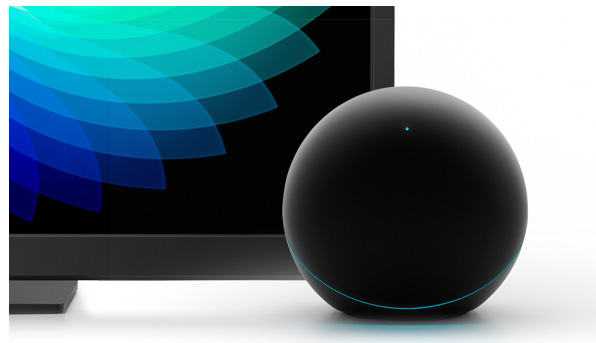 The Nexus Q has Google Play Music, Movies, and TV, in addition to YouTube built-in, so you don't even need an Android device to enjoy it. It's only downside is that price tag, which is $200 more than rival devices like the Apple TV, Boxee, or the Roku XS.
Will you be pre-ordering the Nexus 7 today?