Major case maker may have leaked the iPhone 5 design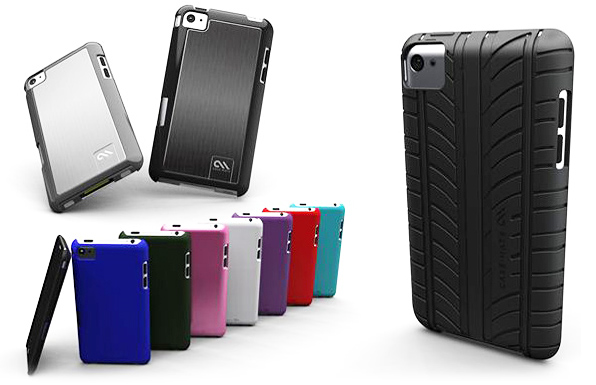 We're all dying to know what Apple's iPhone 5 is going to look like. For months we've been drowned in speculation, mockup designs, and even a number of cases from little-known Chinese manufacturers. However, now we have something a little more solid: a case leak from a major U.S. case manufacturer.
Case-Mate, a popular manufacturer of iPhone, iPod touch and iPad cases – in addition to a huge range for other smartphones, tablets and laptops – has accidentally posted several cases to its website which are designed for Apple's fifth-generation iPhone.
Three different cases were posted on the site, which were quickly pulled again once they began gaining lots of publicity, but were thankfully captured by Boy Genius Report.
Like some of those cheap Chinese cases we've seen, these ones sport a tapered iPhone design similar to that of the iPhone 3GS. The device is also significantly bigger than the iPhone 4 with the mute switch located on the opposite side, and iPod touch-like black plastic buttons.
Up until now, it's been very difficult to form a solid picture of the iPhone 5 because so many of the rumors have been conflicting. While some have claimed it will boast a whole new redesign, others have claimed it will be identical to the iPhone 4. However, with case leaks from the likes of Case-Mate, I think it's a little safer to assume the iPhone 5 will be something completely new.
Why? Well, this is just my opinion, but I think you'll agree with me. While some may believe this could be a publicity stunt for a little extra attention, it's in Case-Mate's interest to stay on Apple's side. Which means it would have no interest in posting bogus iPhone 5 cases. Major case manufacturers rely on getting specs from Apple early so that they can be the first to produce cases for a new product. They're not going to jeopardize that relationship for the sake of a few extra visitors for a couple hours.
Having said that, it is possible that Case-Mate made these images for the fun of it – based on other cases made from iPhone 5 rumors – and that someone posted them to the site accidentally. But we're hoping – praying – it's the former.
What do you think of these case designs?
[Via MacRumors]