Concept shows how iOS multitasking should be done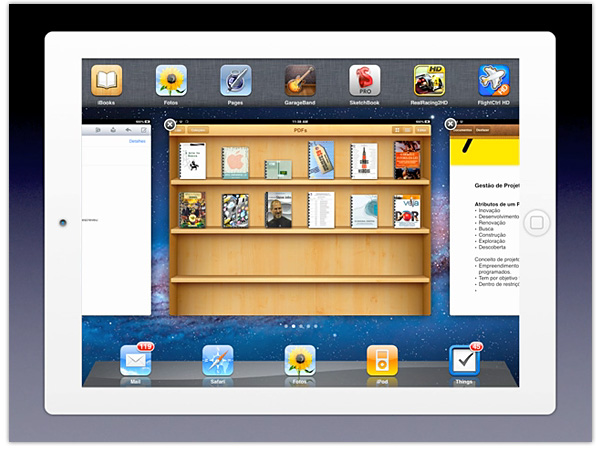 iPhone users the world over rejoiced when Apple finally introduced multitasking to the iOS operating system, but while using iOS devices has been a hundred times better ever since, the current method of multitasking isn't perfect.
Marcos Antonio de Lima believes he has a better solution for multitasking on iOS, and I'm inclined to agree with him. This video shows how multitasking on iOS devices should be done:
The concept is heavily inspired by the multitasking feature built into HP's webOS operating system – portraying applications as cards that are easy to switch between.
Rather than displaying the multitasking tray at the bottom, the concept moves it up to the top, so that the dock is still accessible. The space in the middle is than used as your 'workspace' and allows you to switch between apps, and drag new applications down from the tray.
Although we've seen a number of concept designs for the iPhone 5 and even one for the iPad 3, we don't get many that focus solely on the iOS operating system – and we think that's a shame.
Would you like to see multitasking like this on iOS?
[via iDownloadBlog]